Two NAHL alums make recent NHL debuts
April 2, 2013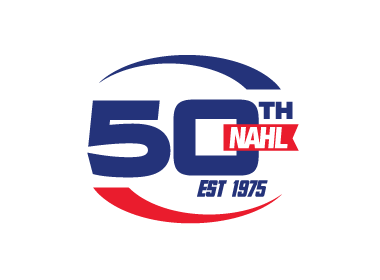 Recently, two NAHL alumni made their NHL debuts. Former Texas Tornado defenseman Matt Tennyson made his NHL debut with the San Jose Sharks on April 1st and former Kenai River Brown Bears defenseman Andrej Sustr made his NHL debut with the Tampa Bay Lightning on March 29th, which came on the same night and game as former NAHL head coach Jon Cooper.
Tennyson, who played for the Texas Tornado during the 2007-08 NAHL season, recorded his first career point in his first career NHL game on Monday. The 22-year-old played collegiately for Western Michigan University before he signed a contract with San Jose a year ago. He was called up by the San Jose Sharks from their AHL affiliate on Sunday and got his name on the score sheet by recording an assist in a 3-2 win for the Sharks, who have now won five games in a row.
Tennyson was credited with an assist when he broke up a potential Vancouver breakout and played the puck back into the Canucks' zone. Teammate Joe Thornton gathered the puck and buried it from 38 feet away to put the Sharks up 2-0, 8:22 into the second period.
Tennyson, who grew up 30 minutes north of San Jose in Pleasanton, California and played for the San Jose Jr. Sharks program, who are now members of the NAPHL, finished with one point, one shot, one hit and a minus-1 rating in 15:55 of ice time in the game. He was on the ice for both of Vancouver's goals.
During the 2007-08 season with the Tornado, Tennyson played in 58 games and recorded 14 points from the blueline.
Sustr, who played for the Kenai River Brown Bears during the 2008-09 NAHL regular season, signed with Tampa Bay last week out of the University of Nebraska-Omaha and played in his first game against the New Jersey Devils on March 29th, logging 13:07 of ice time in the 5-4 shootout win.
"It was amazing," Sustr said. "A dream come true. I think I adjusted pretty quick and did pretty well for myself," he said.
Sustr, 22, had participated in only one Lightning practice and two morning skates before getting his first action. But coaches have been impressed with the skating ability and savvy of the 6-foot-8, 200-pounder. He made a mistake in the first period, getting caught in an offensive rush that led to a Devils two-on-one, but he played a solid overall game.
"I thought he was outstanding," coach Jon Cooper said. "It's one thing for a forward to go into a game; you can probably hide him a little bit more. But for a defenseman to go in … if that's his first kick at the can, that's a good sign. It was hard for us not to put him out there. You're waiting … to say, 'Okay, enough is enough, he's over his head.' But he never gave us that opportunity." Sustr blocked a shot in 13:07 minutes of ice time. He also had nine goals and 25 points in 39 NCAA games this season.
During the 2008-09 season with the Brown Bears, Sustr played in 36 games and had 8 points from the blueline.
The NAHL congratulates these two alums and wishes them continued success in the NHL.