Video: League of Opportunity
March 20, 2013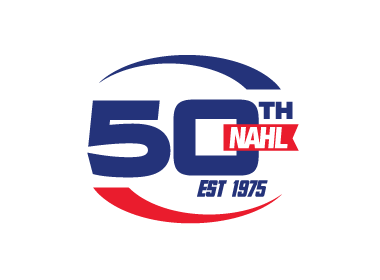 The North American Hockey League (NAHL) is pleased to announce the release of their new video 'League of Opportunity' that takes an in-depth look at the NAHL. This is the first time in several years the NAHL has produced a new video that details and outlines the oldest and largest junior hockey league in the United States.
"We felt that it was important to provide everyone in the hockey community with a detailed look into who we really are," said NAHL Commissioner and President Mark Frankenfeld. "The NAHL is the League of Opportunity and we felt it necessary for the league to provide its member teams, fans, players and those prospective and future players a look inside the league and what those in the industry are saying about us. In the end, we want for everyone to have a better idea of who we are and what we stand for after watching this video."
The new NAHL 'League of Opportunity' video goes into the structure of the league, which includes the existing and mutually beneficial relationships that exist with the NA3HL and NAPHL. It also discusses the role the NAHL plays in development and growth for the player, which includes everyday life in the NAHL and being a part of their local communities.
Scouts and those from the hockey industry also chime in about the opportunity the league provides players to move onto the NCAA and NHL levels of play once they are done playing and developing in the league.
Footage was taken from the NAHL Showcase, the NAHL Top Prospects Tournament and NAHL regular season games over the course of the 2012-13 season.
The video was developed by Rob Kopp of Viking Video in cooperation with the NAHL marketing and hockey operations staff and additional footage provided by Matt Thiessen.
So sit back, relax and enjoy the new NAHL Video: