Blizzard defenseman Brevig makes NCAA DI commitment
March 1, 2013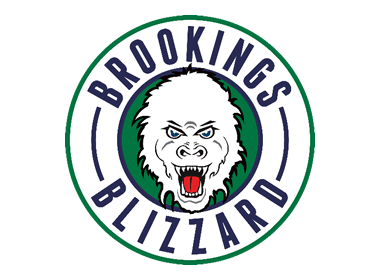 The Brookings Blizzard of the North American Hockey League are proud to announce that defenseman Drew Brevig has verbally committed to play next season at NCAA Division I Ohio State University.
"Drew (Brevig) is a highly talented player with huge upside," said Blizzard Head Coach Cory Laylin. "His style and skating ability has opened a lot of eyes and as a coach and organization we are very proud of him."
A native of Lakeville, MN, Brevig is in his first season with the Blizzard and has played in 43 games. With 9 goals and 22 assists his 31 points is tied for forth in the North American Hockey League among all defenseman.
Last week Brevig participated in the NAHL Top Prospects Tournament in Troy, MI. The event brings together the best players from all 24 teams in the North American Hockey League. He played on the Dakota team and got a lot of looks from NCAA scouts.
"I think his stock grew more than anyone at the Top Prospects last week. He stood out as a player that could compete at the division one level and play at a Big Ten school," added Laylin. "It is great for our team and our league."
Click here for the most recent NAHL 2012-13 college commitment list