Kalamazoo tops Janesville, 5-2
February 17, 2013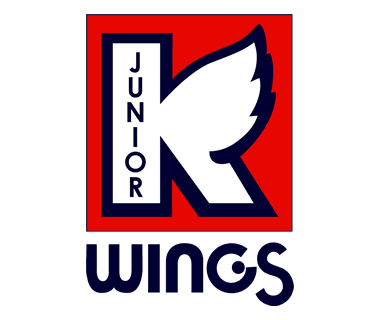 Janesville 2 @ Kalamazoo 5 - The Kalamazoo Jr. K-Wings, who got four power play goals, topped the Janesville Jets 5-2 on Sunday at the Borgess Health Rink at Wings West.
The first period was controlled by Kalamazoo, but stellar goaltending by Janesville's Austin Priebe limited the Jr. K-Wings' offensive production. The hometown Jr. K-Wings were able to pepper 19 shots at Priebe, compared to a total of four put on goal by the Jets. Kalamazoo was able to net one in the period, that being a power play tally by Robbie Payne, who lit the lamp for his team leading 23rd time.
The Jr. K-Wings were solid in the second period as well, as they were able to capitalize on a number of power play opportunities that were granted to them in the middle frame. 9:03 into the period, Taylor Burden got a feed from Kyle Gattelaro and was able to bury it home for his 18th of the campaign.
Just three and a half minutes later, Burden would strike on the power play again. This time it was Payne taking a shot on a two-on-one, and Burden crashing the net to poke home his second of the game and 19th of the season. It would be the eventual game-winning goal. Through the first three goals of the game for Kalamazoo, resulted in three points for each Payne (1 goal, 2 assists), Burden (2 goals, 1 assist), and Gattelaro (3 assists).
Early in the 3rd period, the Jr. K-Wings took advantage of a 5-on-3 presented to them. Mark Esshaki got a feed along the right side and ripped a slap shot past Priebe for his 2nd of the season, giving the Jr. K-Wings a 4-0 edge.
:46 seconds later, Janesville would finally break their scoreless drought. While on a power play of their own, team-leading scorer Jason Ford worked toward the Kalamazoo goal and was able to slam home a second effort rebound. It was his team-best 15th of the season, and broke a shutout streak of Marcus Due-Boje that ranged for 198 minutes and 37 seconds.
The Jets would tally another power play marker just two and a half minutes later, as it was Ryan Dau who would light the lamp for the 11th time on the season as he was able to beat Due-Boje from the right side.
That would be as close as the Jets would pull, as the Jr. K-Wings put home an empty netter from Sam Johnson (1st) to seal the deal late in the third.