Hockey Weekend Across America this weekend
February 15, 2013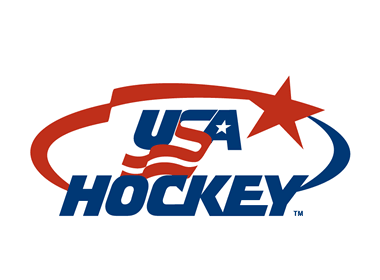 The sixth annual Hockey Weekend Across America presented by CCM, will be celebrated across the United States Feb. 15-17.
The NAHL, NAPHL and NA3HL will have a significant presence across arenas in the United States. The NAHL plays a full slate of weekend games with teams recognizing the event during their home games. That will be followed by the NAHL Top Prospects Tournament in Troy, Michigan. The NAPHL is currently playing in their 2013 NAPHL Championship Series at the Troy Sports Center in Troy, Michigan, and the NA3HL decends on Troy as well for their second NA3HL Showcase of the season.
"Hockey Weekend Across America has become a staple on the hockey calendar in our country," said Dave Ogrean, executive director of USA Hockey. "Not only is it a time to celebrate the game and those involved at all levels, but it also gives us a chance to share this great sport with those who may not have had the chance to enjoy it previously."
Each of the three days of Hockey Weekend Across America has a theme, including Wear Your Favorite Hockey Jersey, sponsored by ShopUSAHockey.com on Friday; Try Hockey Day, sponsored by the National Hockey League on Saturday; and Celebrate Local Hockey Heroes on Sunday.
The HockeyWeekendAcrossAmerica.com website contains a list of activities across the country for hockey fans and players to get involved in. A sampling of the hundreds of registered events are below.
"Wear Your Favorite Jersey Day" on Friday (Feb. 15) is the day for fans to show off their hockey pride by wearing their prized hockey jerseys. Fans are encouraged to submit their photos to USA Hockey's Facebook and Twitter pages. Use the hashtag #HWAA for Twitter posts.
On Saturday (Feb. 16), some 200 rinks nationwide will host "Try Hockey for Free" clinics, allowing thousands of children to experience hockey for the first time. Visit HockeyWeekendAcrossAmerica.com for more details or to find a rink near you hosting an event.
To cap off the weekend, "Celebrate Local Hockey Heroes" day on Sunday (Feb. 17) encourages hockey programs nationwide to develop ways to honor their local hockey heroes. USA Hockey invites all to post stories about their hockey hero on
www.HockeyWeekendAcrossAmerica.com
Sunday also features NBC's Hockey Day in America coverage, which includes an NHL doubleheader on NBC (Buffalo at Pittsburgh; Los Angeles at Chicago) and coverage of a third NHL game that evening on NBC Sports Network (Washington at New York Rangers). Along with its game coverage, NBC will also produce content in and around the games showcasing hockey at all levels in the United States.
Now through Feb. 17 fans can enter the Hockey Weekend Across America "Pick Six Sweepstakes" to win one of three grand prizes -- the choice of six of 12 CCM products, including a hockey stick, hockey gloves, helmet/facemask combo, hockey pants, shoulder pads, shin pads, hockey bag, elbow pads, winter jacket, mini-hockey set, sports bag or golf bag. In addition to the grand prize winners, three "Pick Six" daily prize winners (one per day of Hockey Weekend Across America) will receive a CCM "Strap a Rocket to the Puck" hockey stick and 30 consolation prizes of a USA Hockey custom hat will be awarded (10 per day of Hockey Weekend Across America). Visit HockeyWeekendAcrossAmerica.com and click "Sweepstakes" in the top right corner to enter.
As part of the Hockey Weekend Across America celebration, XM/Sirius' Hockey This Morning will interview a prominent figure in American hockey for five straight days at 9:25 a.m. EST each day beginning on Monday (Feb. 13). A full list of guests appears below.
NHL Network U.S. will air special programming during Hockey Weekend Across America. On Sunday, the 2013 U.S. National Junior Team's three-game playoff run to the gold medal will be shown at 1 p.m., 3:30 p.m. and 6 p.m. ET.
NOTES: Hockey Weekend Across America was created by USA Hockey in 2008 to engage the hockey community in celebrating the sport of hockey at all levels and exposing the sport to new audiences ... The U.S. National Sled Hockey Team will be in action during Hockey Weekend Across America. Team USA will play a three-game exhibition series vs. Canada in Ottawa, Ont., Feb. 14-16 ... Nine NCAA and 21 NHL games will be televised during Hockey Weekend Across America. The schedule is available here ... On Saturday (Feb. 16), the eighth annual Hockey Day in Michigan will be celebrated in cooperation with the Central Collegiate Hockey Association. Fox Sports Detroit has an NCAA men's ice hockey doubleheader on Feb. 16, featuring CCHA rivals Bowling Green at Ferris State and Northern Michigan at Michigan State. On Feb. 15, Fox Sports Detroit will broadcast the Detroit Red Wings hosting the Anaheim Ducks. Throughout the weekend, Fox Sports Detroit will air special features about hockey in Michigan. A total of 20 Try Hockey for Free" clinics will be conducted over the weekend in the Great Lakes State ... Total Hockey and Liberty Mutual are official sponsors of "Try Hockey for Free Day" ... Follow @USAHockey on Twitter and use the hashtag #HWAA to join the conversation throughout the weekend. For additional coverage, visit USA Hockey's Facebook page.