Monsters raise $10,000 for Children's Hospital
February 14, 2013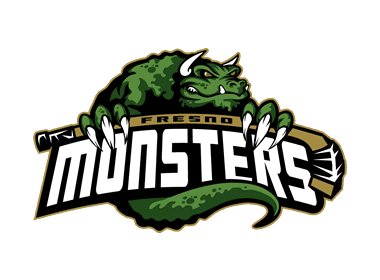 On January 25 & 26 the Fresno Monsters Hockey Team held a Children's Hospital Jersey Auction Weekend at Selland Arena. The Monsters' live auctioned the North American Hockey League team's game-worn specialty jerseys featuring the Children's Hospital logo and George the Giraffe throughout the games that weekend.
The Fresno Monsters are happy to announce the team collected $10,000 for Children's Hospital Central California. The check was presented on the ice at the Monsters' game last Friday night to Vice President Philanthropy and Chief Development Officer Jim Miller.
"I want to thank the Monsters and the support Monster fans showed by purchasing jerseys to help the kids at Children's Hospital," explains Miller. "Thanks to the generous support of the Monsters and others throughout the Valley, we are able to provide world class care each and every day. Special thanks to the Monsters' Lisa and David White for their support. Lisa serves on the Hospital's Foundation Board and provides leadership to the Foundation's efforts throughout the year."