NAHL alum Connor Hellebuyck goes from unknown to award winner
February 11, 2013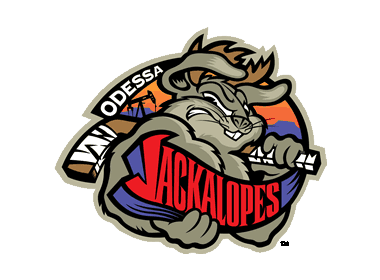 By: Chaz Scogings, Lowell Sun
In a span of one year Connor Hellebuyck went from a goalie who couldn't get drafted by a junior team to a standout goalie in the NAHL to a fifth-round draft pick by the NHL's Winnipeg Jets.
Renowned for its tornadoes, West Texas, it seems, can also spawn a whirlwind season for a hockey goalie.
After playing four years of Division 2 high school hockey at Walled Lake Northern in Commerce Township and the summer after his senior season in the Michigan Development Hockey League, Hellebuyck was hoping to get drafted by a junior team in either the NAHL or USHL in 2011. He went unclaimed.
"I was playing high school hockey in Michigan, about an hour from Detroit, and there wasn't a lot of scouting going on there," Hellebuyck recalled. "I was concerned when I wasn't drafted. But Odessa somehow saw me in the MDHL. They called me (the day after the NAHL draft) and said they had a mini-camp and wanted me to come down and try out. I went down there, tried out, and made the team."
Hellebuyck forged a 26-21-5 record with a 2.49 average, .930 save percentage, and three shutouts for the Odessa Jackalopes and was named the NAHL's Co-Rookie of the Year and Co-Goaltender of the Year. Shortly after he was recruited by UMass Lowell, the lanky 6-4, 200-pound goaltender was the 130th pick overall in the NHL draft by the Jets.
"I wasn't focused on that," he said about the NHL draft. "I was focused on playing and taking the next step (to college). But late in the year the (NHL) scouts started coming around and saying: 'Hey, we want to meet you.' You know they're in the stands, and that's a motivation to play well. So I knew there was a chance (of being drafted)," Hellebuyck continued. "It was kind of a surprise, though, because you never know if you will. I guess I was in the right place at the right time. That and a little luck and a little working hard."
By then Hellebuyck had already committed to UMass Lowell.
"(Assistant coach) Cam (Ellsworth) came down for a visit and sold the program really well," Hellebuyck said. "I thought it was a perfect fit, having a goalie coach (in Ellsworth) and a great coaching staff, the year they had last year, and what the future looked like for them."