NAHL alums developing into leaders at service academies
February 5, 2013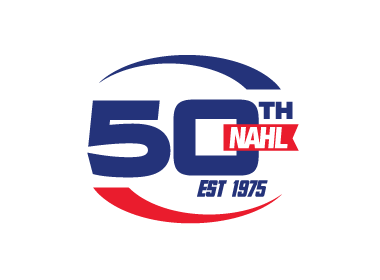 By Kirk Estes
The North American Hockey League is developing tomorrow's leaders today. The NAHL which is the largest USA Hockey-sanctioned Junior A league in the United States is currently competing in its 37th season. The league consists of 24 teams in 13 states from Alaska to New York and Michigan to Texas.
The NAHL is the only Tier II Junior A league in the country. Young men come into the NAHL to play hockey at a high level and develop leadership skills both on and off the ice. The league focuses on development of the athletes for career advancement either in a collegiate program or a professional opportunity.
The collegiate portion of that mission has been gaining momentum over the years with larger numbers of NAHL veterans signing commitments to NCAA D-I and D-III programs each year. That is never more evident than with the two US Service Academies that compete in D-I hockey. Both the Army Black Knights and Air Force Fighting Falcons have rosters dominated by previous NAHL players and many more on the way with a long list of current commitments. The Black Knights and Fighting Falcons are members of the Atlantic Hockey Association where Air Force has won five of the last six AHA Championships.
For the 2012/13 season Army has 10 former NAHL players on the roster while Air Force has 19. These are outstanding young men who have realized a dream of playing NCAA D-I hockey while making a commitment to serve their country in uniform following graduation. Because of the very stringent academic standard of both service academies the recruiting process is somewhat different for Army and Air Force.
"You know other schools can go to a game and watch all 40 kids on the ice," said Army Head Coach Brian Riley. "With West Point we can go and watch maybe three. Before we can go to watch a kid to see if he is a good hockey player we must first make sure he is a good student and has good character."
Air Force Head Coach Frank Serratore and Coach Riley were asked to describe the factors which draw them to recruit so heavily from the NAHL.
"The NAHL is one of the primary leagues we recruit from," stated Serratore. "Over the years we have had great luck with the players we have recruited from the NAHL, we have had four All-Americans; Greg Flynn (Billings), Eric Ehn (Lansing), Tim Kirby (Owatonna), and Jacques Lamoureux (Bismarck). We have also had Three Hobey Baker Finalists (Ehn, Lamoureux, Kirby)."
"The NAHL has been out primary recruiting focus for the past 5 or so years because of the talent level and the coaching the kids receive," said Riley. "The coaching in the league puts the players in a position to come into West Point prepared to be successful not only as hockey players but also as young men."
Several of the players interviewed indicated that they received offers from others schools including some Ivy League programs, yet chose to attend one of the service academies. Coach Riley believes he has a good handle on why these young men make the commitment to a service academy and subsequent service in uniform.
"West Point offers one of the best educations in the world. They receive leadership training which set them up to succeed not only in the military but in business as well. They ask themselves what is the best school to set me up for success in my life." Riley added, "Kids in juniors come into West Point because they have a dream of playing D-I hockey, and turn into leaders. West Point is a special place for special people. I tell people that I have the best job in college coaching because I get to rub elbows with these young men every day who will become leaders of America's sons and daughters."
Click here
for a look at each of these future leaders of our armed forces and county that once played in the NAHL.