Bulls forward Carlisle makes NCAA Division I commitment
January 30, 2013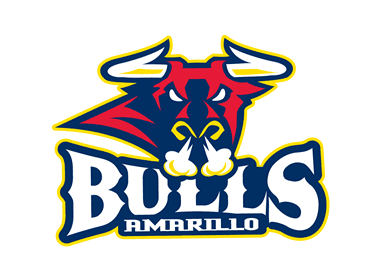 By Denis Puska, Amarillo Bulls
The Amarillo Bulls of the North American Hockey League (NAHL) have developed quite a pipeline for sending players on to the Army hockey program.
That great tradition continues today (Wednesday) as forward Clint Carlisle becomes the fourth member of the Amarillo Bulls to commit to Army (NCAA Division I – Atlantic Hockey), joining Garrett Peterson who announced his intentions earlier this season, and Joe Kozlak and Luke Jenkins who are already at West Point. Carlisle, who is working through the application process, becomes the 11th member of the Bulls this year to announce his NCAA plans.
"Kozy (Joe Kozlak) and (Luke) Jenkins went there and really showed Army that the Amarillo Bulls come from great coaching," Carlisle said. "Dennis Williams is one of the best coaches for getting his guys prepared for the next level. I hope to live up to the expectations, and go there and have a great four years."
Carlisle, a 6-0 180 pound forward, has just returned to the Bulls line-up after missing three months due to a lower body injury. The Trophy Club, Texas native has eight goals and three assists for 11 points in 14 games. He hasn't missed a beat since returning to the line-up with two goals in his first five games back, while providing leadership up front. In the 2011-2012 campaign, Carlisle had 10 goals and 25 assists for 35 points and was plus 26. Four of his 10 goals last season were game winners.
"Being injured was really a hard three months," he said. "But now, getting back and getting the weight off my shoulders (making the NCAA Commitment) feels great. I can go out now and worry about winning a Robertson Cup."
Bulls Head Coach Dennis Williams said Clint was a 'diamond in the rough' due to the injury but he knew what the young man's capabilities were and what he could bring a Division I program like Army. "He was able to persevere and keep positive during the time he was out," Williams said. "I think it shows a lot about his character, and something that a school like Army thrives on those players that stay positive, work hard and commits to what it means to get back healthy."
Williams said that the transition of going to Army will be an easier one with guys like Garrett Peterson, Joe Kozlak and Luke Jenkins. "Outside of TJ Sarcona, Clint was our second leading goal scorer returning," he said. "He will be part of our team's success hopefully down the stretch. He works hard and persevered through the injury and is one more good hockey player and person that gets to move on and play NCAA hockey."
Carlisle said he hopes he and fellow Texan Garrett Peterson can boost the Dallas hockey scene even more with their NCAA announcements. "It means a lot to me and anything that I can do to help the Dallas area is great," he added. "It's truly been growing as a hockey area. It's great to see Garrett (Peterson) and myself going on to Army and boosting that area even more."
Clint Carlisle joins defenseman Geoff Fortman (Canisius College), John Rey (Robert Morris), Garret Peterson (Army), Tyler Deresky (Bentley University), Hampus Gustafsson (Merrimack College), TJ Sarcona (Niagara), Tyler Rostenkowski (Air Force), Kyle Plageman (Army), and Joe Grabowski (Princeton), Ryan Cole (Trinity College), as Amarillo Bulls to announce their NCAA Commitments.