Bulls defenseman Fortman makes NCAA DI commitment
January 28, 2013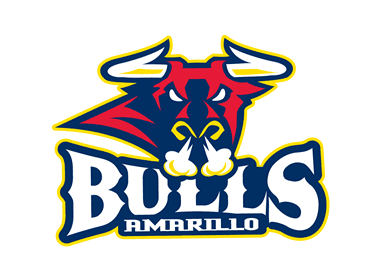 By Denis Puska, Amarillo Bulls
The path to getting an NCAA College Commitment can be a road full of peaks and valleys for a young hockey player, but if they stay the course and continue to work hard they know good things will happen.
That was the case for Amarillo Bulls defenseman Geoff Fortman who announced his NCAA College Commitment to Canisius College, an NCAA Division I school located in Buffalo, NY that plays out of Atlantic Hockey. The young defenseman becomes the 10th Bulls player to announce his NCAA plans.
Fortman said the hardest part was watching other players get spoken to by NCAA Scouts, and waiting for your turn to get noticed.
"It's hard when you have a great game and you know scouts were there," Fortman said. "You're looking forward to talking to scouts and none of them come up to you. It's tough and you wonder is someone going to say anything or notice you. I know every hockey player goes through it at times, but I finally got to that point. I owe most of the credit for sure to Coach (Dennis) Williams and Coach (Rocky) Russo for all of the hard work they have done on my behalf. This year has started to pay off, and I really excited about this opportunity."
Fortman, who hails from Crystal Lake Illinois, is having another excellent year for the Bulls with six goals and 13 assists for 19 points in 39 games. He is plus 21 and has two power play goals. The 6-2, 210 pound defenseman and an Assistant Captain followed up a terrific rookie year in the Texas Panhandle where he had 12 points in 52 games was third among NAHL players with a plus minus rating of plus 45.
Fortman, who will join former Amarillo Bulls forward Cody Freeman who is into his second full season with the Golden Griffins, said the two talked by phone about the school.
"Cody said it was a small school and a real tight-knit community and personal with the professors," Fortman explained. "He said if you are looking for a bigger school this may not be the place, but I told him I have been looking for a smaller school from the start, and it really felt like the fit for me."
Amarillo Bulls Head Coach Dennis Williams said he is thrilled to see Geoff get this opportunity and is impressed by his calming demeanor on the ice. "Geoff isn't afraid to mix it up on the ice and stand up for his teammates," Williams said. "He is so steady on the back end and defends with the best of them. I haven't seen too many guys in this league let alone the South Division that is a better stay at home type defenseman than he is. From his rookie campaign last year to now, he has made huge strides."
Williams said the Canisius coaching staff of Dave Smith and BJ Adams is going to be happy with what Geoff brings to the team. "He will listen to what the Head Coaches and the Assistants have to say, but is also the type of guy that when you leave that locker room and some of the players brush off what the coaches have to say that he will make sure they are all on the same page," he said.
Geoff Fortman joins John Rey (Robert Morris), Garret Peterson (Army), Tyler Deresky (Bentley University), Hampus Gustafsson (Merrimack College), TJ Sarcona (Niagara), Tyler Rostenkowski (Air Force), Kyle Plageman (Army), and Joe Grabowski (Princeton), Ryan Cole (Trinity College), as Amarillo Bulls to announce their NCAA Commitments.