Wild come from behind to top Brown Bears in OT
January 24, 2013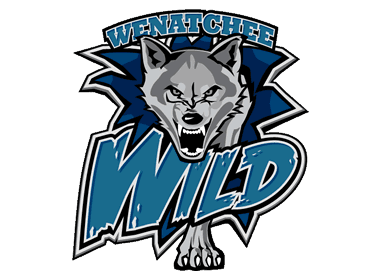 Kenai River 3 @ Wenatchee 4 (SO) – Just when a three game home losing streak was staring the team straight in the face, the Wenatchee Wild reached down deep and clawed their way back from a 3-1 deficit in the 3rd period and won 4-3 in overtime on Thursday night in the lone game in the NAHL.
Newly acquired Joe Sullivan had the overtime winner less than two minutes into the extra frame against his former teammate from Aberdeen, Marcus Zelzer.
Wenatchee got off to a good start with a goal midway through the 1st period from Jacob Barber, who scored shorthanded. It was one of three points on the night for the 20-year-old forward. Chris Nuth tied the game for the Brown Bears just over a minute later.
The 2nd period was all Brown Bears as they opened up a 3-1 lead on even strength goals from Alec Butcher and Matt Seidel in a span of five minutes. Albin Karlsson assisted on the first two goals giving him a pair of assists on the night.
The Wild stormed back in the 3rd period with an early goal from Jono Davis and a goal with just over five minutes to play from Max McHugh, who like Barber, also had three points on the night.
In the overtime, it took less than two minutes for the Wild to capitalize on the game-winner as McHugh picked off a puck on a turnover from the Brown Bears defense, and fed a wide open Sullivan, who sneaked it under the glove of an outstretched Zelzer for the game-winner.
Zelzer made 27 saves in the loss, while Robert Nichols picked up the win, making 28 saves. Each team had 31 shots on goal.