Ice Dogs defenseman Rose makes NCAA DI commitment
January 24, 2013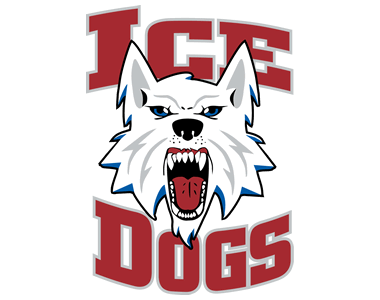 The Fairbanks Ice Dogs of the North American Hockey League (NAHL) have announced that defenseman Doug Rose has made his NCAA Division I commitment to Sacred Heart University of the Atlantic Hockey Association (AHA).
Rose, 19, was selected earlier this week to participate in the 2013 NAHL Top Prospects Tournament as a part of the Frontier team, however, because of this recent NCAA commitment, he will be replaced by fellow Fairbanks defenseman Zack Rall.
The Sewell, New Jersey native is in his second season with the Ice Dogs. Rose (5'10/190) has been a key component to the Ice Dogs this season, as he leads the team in scoring for all defensemen with 21 points (7 goals, 14 assists) in 35 games played for the Ice Dogs, who are currently in 2nd place in the NAHL's West Division. His 21 points ranks in the Top 10 of NAHL defensemen to date.
Last season, Rose had nine points in 46 games played for the Ice Dogs, who made it all the way to the Robertson Cup Semi-Finals last season.
Rose was originally a tender of Fairbanks after they spotted him playing midget hockey out East. "The first thing that stood out to us when we were looking at Doug to come play here was his skating. He is such a good skater and it allows him to get up and down the rink quickly and be a really good defender," said Fairbanks assistant coach Geoff Beauparlant. "He has really developed a lot more confidence as a player from last season to this season. He is a complete player that understands when to jump up in the offense and stay back and play defense. As a staff, we have complete confidence to put him on the ice in any situation."
Rose is going to a Sacred Heart team that is looking to improve and Beauparlant believes that Rose can come in and help right away next season. "I think he could go in there and contribute right away because he has the leadership qualities and skills it is going to take to be successful at the next level. In addition, I think he has the right mindset of going in there and help improve the program," said Beauparlant. "Doug is the type of player that developed a plan with us and stuck with it in the NAHL with Fairbanks. That is what the NAHL is all about… sticking with a plan, improving as a player and then taking advantage of the opportunities that are presented to you over the course of your career in the league. He worked hard and in return the team and the league worked hard for him to get this next opportunity in the NCAA."