Brookings, Austin and Kalamazoo win on Wednesday
January 23, 2013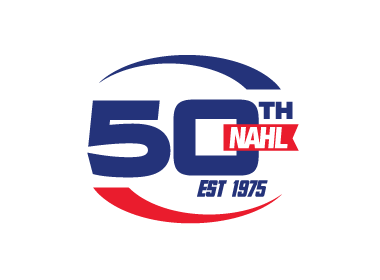 Bismarck 2 @ Brookings 3
– Conor Andrle's goal midway through the 3rd period proved to be the difference as the Brookings Blizzard crept within one point of 3rd place Minot and three points of 2nd place Bismarck with a 3-2 win at home over the Bobcats on Wednesday night. The Blizzard took a 2-0 lead in the 1st period on goals from Drew Brevig and Aidan Cavallini. Bismarck answered with two to tie the game at 2-2 with a marker from Cory Chapman in the 2nd period and Jeremy O'Keefe in the 3rd period. Drew Weigman made 29 saves in the win, while Aaron Nelson took the loss, making 30 saves.
Boxscore
Coulee Region 2 @ Austin 5
– It took until the second half of the 3rd period, but the Bruins climbed back from a 2-1 deficit with four goals in a three-minute span in the 3rd period to defeat the Chill, 5-2 on Wednesday night. The Chill took an early 2-0 lead with two goals from Hunter Anderson in the first 5:31 of the game. Jay Dickman answered for Austin to make it 2-1. After a scoreless 2nd period, the Bruins erupted for four goals in the 3rd period in a three minute span. John Simonson scored two power play goals, Josh Bretner added a power play goal and Riley Colvard scored shorthanded.
Boxscore
Kalamazoo 2 @ Port Huron 1
– Goaltender Alex Okicki was outstanding for the fourth straight game as he stopped 37 shots to help the Jr. K-Wings edge the Fighting Falcons, 2-1 on Wednesday night. In his last four outings, Okicki has stopped 125 of 129 shots. All the scoring came in the 2nd period. Bryan Yim have Port Huron a 1-0 lead on a goal with assists from Easton Powers and Mitch Maloney. Kalamazoo responded less than two minutes later with a goal from Danny Hamburg, The game winner came two minutes later on the power play as Mac McDonnell and Luc Boby set up Christian George for the game-winning goal midway through the period.
Boxscore