K-Wings shutout Ironmen in lone game on Sunday
January 20, 2013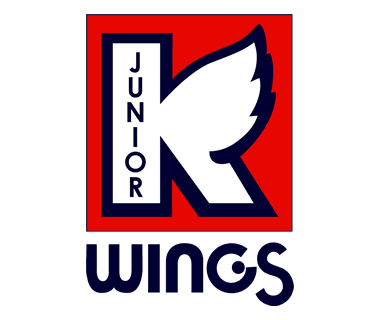 Jamestown 0 @ Kalamazoo 2 - The Kalamazoo Jr. K-Wings got a 21-save shutout from Alex Okicki, as he led the way to a 2-0 victory over the Jamestown Ironmen on Sunday at the Borgess Health Rink inside Wings West. For the Jr. K-Wings, it was their first victory in six attempts against the Ironmen on the season.
It was a standard first period for these two teams, who had played in four defensive battles during the season prior to this afternoons' game. Neither team was able to score, but the opening frame was highlighted by a quick tempo, heavy hits, and solid goaltending. The Jr. K-Wings were able to outshoot the Ironmen by a total of 10-6.
The second period was almost identical to the first, as neither team was able to break past the wall that was created by sensational goaltending. Coming off being named Combat Hockey's North Division Player of the Week, Kalamazoo goalie Alex Okicki posted 13 saves on 13 shots through the first forty minutes of play. His counterpart, Tim Shaughnessy was equally impressive through the first two periods, as he made 26 stops on 26 shots.
With the tone being set in the first forty minutes, each team came out flying in period number three. Neither team was able to score until the12:33 mark of the third, where Davis DeKorte ripped a slap shot from 45 feet out that snuck through the five-hole of Shaughnessy. For DeKorte it was his fifth goal of the season, and would be the eventual game winner.
Jamestown pulled their goaltender in favor of a sixth attacker with one minute to play in the third. Kalamazoo was stout defensively during this span, and Luc Boby chipped the puck into the neutral zone, stepped around a defender, and sent the puck into the empty goal for the game clincher. It was Boby's 16th goal of the season.