Wildcats, Cowley blank IceRays on Tuesday
January 15, 2013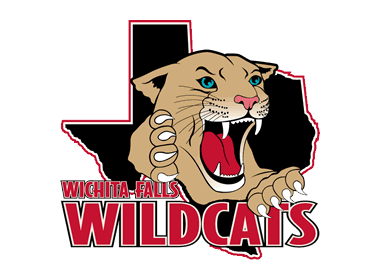 Corpus Christi 0 @ Wichita Falls 1 – The Wichita Falls Wildcats took a big step in improving their playoff chances with a 1-0 shutout win at home over the Corpus Christi IceRays in the lone NAHL game on Tuesday. The win brought the Wildcats to within five points of Corpus Christi, who occupy the 4th and final playoff spot in the South Division. The Wildcats also have two games in hand.
Although each team generated a fair number of shots, scoring was hard to come by as the boiled down to a good old fashioned goaltending duel between Wichita Falls goaltender Evan Cowley and Corpus Christi goaltender Hayden Stewart. The lone goal of the game came early in the 1st period as Kyle Bauman scored his team-leading 17th goal of the season with an assist to Jake Townsend.
That would be all the scoring the game would see. Each team had a failed to convert on any power play opportunities as Corpus Christi went 0 for 1 and the Wildcats went 0 for 3. Cowley earned first star honors for the game as he stopped all 24 shots that came his way for his first shutout of the season and NAHL career. Stewart was just about as perfect as he allowed just the one goal on 34 shots, making 33 saves.
The two teams will square off against one another again on Wednesday in Wichita Falls.