Wings announce Travis Winter as new head coach
January 14, 2013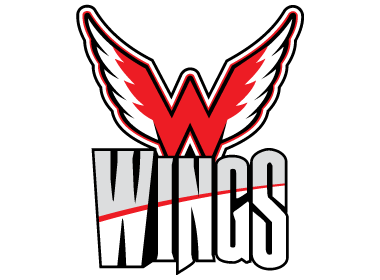 By Aaron Smith, Aberdeen Wings
The Aberdeen Wings, proud members of the North American Hockey League (NAHL), are pleased to introduce Travis Winter as their new Head Coach.
Winter has been an assistant coach for the Cedar Rapids Rough Riders (USHL) since 2009. Travis is a native of St. Cloud, Minnesota. Prior to beginning his coaching career, Winter was a scholarship athlete and a member of the Bemidji State University Men's Hockey team. While at Bemidji, Winter served as captain in his senior year and assistant captain the previous year.
He was named to the CHA All-Academic Team in 2006 through 2008. While studying at Bemidji, Winter was named to the President's List and Dean's List. He graduated in May 2009 with a Bachelor of Science degree.
Winter began his coaching career as a volunteer coach for Saint Cloud Youth Hockey and went on to serve as a summer volunteer coach at his alma mater, Saint Cloud Technical High School. He also served as a Volunteer Assistant Coach at Saint John's University in Collegeville, MN. Nationally, he coached at the Select 15 National Camp in the summer of 2010.
In addition to coaching, Winter will be the Director of Hockey Operations for the Aberdeen Wings.
In addition to naming Winter as Head Coach and Director of Hockey Operations the Wings are also proud to announce the hiring of Pete Sauer as Director of Business Operations.