Bulls defenseman Rey makes NCAA Division I commitment
January 9, 2013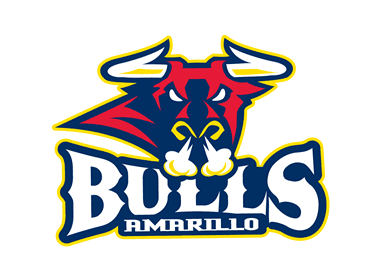 Part of the junior hockey is a process is watching a boy become a young man.
Amarillo Bulls' fans have certainly enjoyed the process of watching defenseman John Rey develop not only into one of the top players in the North American Hockey League, but also an outstanding individual. John Rey took a big step in that process last summer when he was named Captain of the Bulls, and now it takes a further step with the announcement that he has committed to Robert Morris University. The NCAA Division I School is located 20 minutes from downtown Pittsburgh, PA and plays out of the Atlantic Hockey Association.
Rey, who becomes the ninth member of the Bulls this year to announce an NCAA Hockey Commitment, will join former Amarillo Bulls forward Greg Gibson who is in his first season with the Colonials. "Coming to Amarillo you are raw and a boy trying to find some way into manhood," said Rey. "It takes a certain person to balance life's obstacles and a high level of hockey and clearly Coaches (Dennis) Williams, (Rocky) Russo and (Harry) Mahood do a great job with that. I owe it all to them with their persistence to stay with me, work with me to make me the player that I am today."
That player which John Rey has become today is a leader not only for the Bulls, but the overall NAHL. The Turnersville, NJ native has picked up where he left off last year when he capped off an amazing season by taking home the NAHL's Most Outstanding Defenseman. He also took part in the 2012 NAHL Top Prospects Tournament as a part of Team South.
In 2012-2013, Rey is second in NAHL among defenseman with six goals and 20 assists for 26 points. He is second in assists as well as among the leaders in plus minus. This follows up from the 2011-2012 campaign where he led all defenseman with eight goals and 43 assists for 51 points. He was named the NAHL's Defenseman of the Month this past December.
Amarillo Bulls Head Coach Dennis Williams said John Rey's road wasn't always a smooth one when he got here, but he has certainly battled and not given up. "He's a very special player to me," said Coach Williams. "He's the one that got this program off its feet two years ago when we saw him at our camp. He came out with his dad to Amarillo, TX, and here it's now three years later and he's about to pursue his dream of playing NCAA Division I hockey."
John Rey has been one of the Bulls go-to-guys whether up a goal or down a goal, power play or penalty kill, he can be found on the ice. Williams said with all of Rey's abilities on the ice that Robert Morris will find a role, and he will be able to exceed at that.
"John is going in now as a leader and a Captain, and knowing the pressures that come with that position. It will only make him a complete player when he gets there," Williams added. "I don't think people realize that you don't wear a 'C' at this level because you are the best or most popular hockey player. You wear it because you have thick skin, you're well-rounded, your feet are grounded on the floor and you have what it takes to motivate and lead a team. That is what he has been able to develop the last three years he has been here."
Family is a big part of John Rey's life both his billets, Barry and Fonda Henson, and his mom and dad, who have travelled to see him play on many occasions. Rey said he is happy that Robert Morris is also closer to home.
"So far the junior hockey process has taken me away from home and allowed me to do my own thing and find myself," said Rey. "Now, it's nice to be able to go back home a little bit, and only be a five hour drive away. If I want to go back and see my mom and dad on an off weekend I can, or go watch my sister who is also playing an NCAA Division I sport."
John Rey joins Garret Peterson (Army), Tyler Deresky (Bentley University), Hampus Gustafsson (Merrimack College), TJ Sarcona (Niagara), Tyler Rostenkowski (Air Force), Kyle Plageman (Army), and Joe Grabowski (Princeton), Ryan Cole (Trinity College), as Amarillo Bulls to announce their NCAA Commitments.