Tornado's Hawkins makes NCAA Division I commitment
January 7, 2013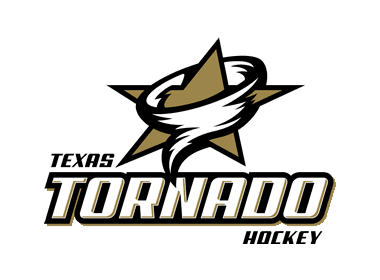 The Texas Tornado, proud members of the 24-team North American Hockey League (NAHL), are pleased to announced that forward Brandon Hawkins has made a commitment to play NCAA Division-I hockey at Bowling Green State University in Bowling Green, Ohio. Bowling Green has told Hawkins, who is a 1994 birth year, that they aren't yet sure when they want him on the squad. Being just 18 years old, Hawkins still has two years of junior hockey eligibility following the 2012-13 season.
"I liked the idea of Bowling Green more than I did a lot of other schools," Hawkins said. "It's a small-town school and I'm really comfortable with that type of feel."
Hawkins joins CJ Reuschlein, who will play his college hockey at Army, as the two Tornado players who have made NCAA Division-I commitments this season. Forward Brett Heikkila committed to Northern Michigan University before ever playing a game in a Tornado uniform.
"There were dozens of schools who expressed interest in Brandon," Tornado head coach and general manager Tony Curtale said. "But in the end, he felt the most comfortable at Bowling Green and we couldn't be happier for him."
Hawkins has taken the North American Hockey League by storm in his rookie season in 2012-2013. He is currently the league's leading goal-scorer, with 29 goals on the season, and is tied for third in the league with 43 points.
"He's one of the purest goal-scorers I've ever coached," Curtale said. "He's done everything we've asked of him, including working on his conditioning, since he signed a tender with us last year."
Hawkins came to the Tornado from the storied Little Caesar's youth hockey program in Michigan. He'd played both forward and defense in Midgets, but has flourished on the wing in his first season with Texas.
"With Tony, I've gotten into much better shape than I've ever been in," Hawkins said. He's gotten on me about that and it's really helped me."
"We really play that nitty-gritty hockey, where you go into a corner and come out with the puck," he added. "We want people to think twice about getting into battles with us. That's the great thing about the hockey we play here, you're creating that sense of urgency while also trying to put the puck in the net."
Hawkins has done plenty of the latter, including a stretch at the beginning of the season where he scored 13 goals in eight consecutive games, lighting the lamp at least once in every contest. He's had three hat tricks this season, including a four-goal performance against Odessa on November 13th. Through it all, though, Hawkins still sees the big picture.
"Bowling Green told me I could come in and play as a freshman," Hawkins said. "If that happens, it would be amazing. If it doesn't work out that way, I'll play the next year. But it's all about getting the education. It's been my dream to get a free education; it's a real burden off my mom and dad's back."