Michigan Warriors give back to community during holidays
December 18, 2012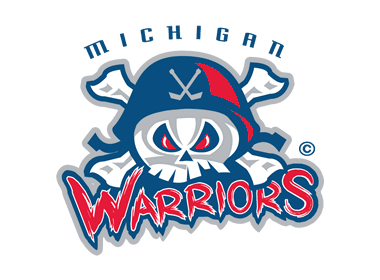 The Michigan Warriors of the North American Hockey League are giving back to those in need this holiday season.

On Tuesday December 18, 2012, the Warriors players and staff will be visiting children in the Hurley Medical Center's Pediatrics Facility. Warriors' players will be handing out teddy bears to children in the hospital during the holiday season.

The teddy bears taken to Hurley will be donated by fans that attended the Michigan Warriors game back on Saturday, December 15, 2012, which was designated the Warriors "Teddy Bear Toss" game, in which, Teddy Bears were thrown onto the ice after the team scored its first goal during the game vs. the Port Huron Fighting Falcons.

Hurley Medical Center is a proud partner with the Michigan Warriors. For more information about Hurley Medical Center, please visit www.hurleymc.com.

The following day, Wednesday December 19, 2012, the Michigan Warriors, in conjunction with The Food Bank of Eastern Michigan, and Richfield Public School Academy will be participating in the 3rd Annual Food Distribution, taking place at Richfield Public School Academy, located at G-3807 N. Center Road, Flint MI, 48506.

The Food Bank of Eastern Michigan will bring a truck full of food, to Richfield Public School Academy, and Warriors' players will be busy packing up boxes of food that will be distributed to the needy for pickup at the school.

Food will be distributed starting at 3:00 PM, with sign-up taking place prior to food distribution. Food recipients will not need to leave their vehicles, during the event, as Warriors players will be bringing boxes of food to the vehicle.