Bulls defenseman Peterson makes NCAA Division I commitment
December 7, 2012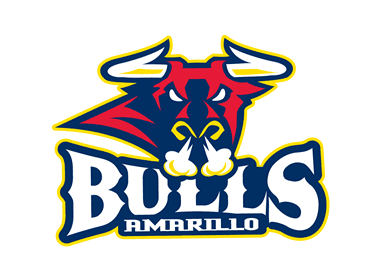 Two former Amarillo Bulls are having a solid impact with Army's hockey program this season, and a member of this year's team hopes he can continue the tradition when he arrives.
The Amarillo Bulls, proud members of the North American Hockey League (NAHL), announced that defenseman Garret Peterson has committed to Army (Atlantic Hockey) for next season. Peterson, who is still working through the application process, said he had lunch with Luke Jenkins and Joe Kozlak while on a school visit and learned more about West Point.
"They were very welcoming as was everyone else there," said Peterson about his meeting. "I was able to talk to them on a more personable level. I don't know them as well as some of the other players do. They have a mutual respect for playing in the same place. They knew where I was coming from and able to provide some insight to the school."
Kozlak and Jenkins have played well in their short time with Army, and Kozlak was recently chosen as Atlantic Hockey Rookie Of The Month. Peterson, a 6-2, 200 pound defenseman from Coppel, TX, near Dallas, has eight assists for eight points in 17 games with the Bulls this season. Two of his eight assists have come on the power play and has 21 shots on goal. Peterson suited up last year with the former St. Louis Bandits where in 51 games he had three goals and 16 assists for 19 points, and was plus 16 with 90 penalty minutes. He also added 51 shots on goal.
Amarillo Bulls Head Coach Dennis Williams said Peterson will be able to provide even more leadership to the program in addition to the likes Kozlak and Jenkins. "Coach Brian Riley and his staff have done a great job in finding those types of players for the team," he said. "Garret is going to be able to provide a sense of leadership and commitment both on and off the ice. I know he will do a great job not only on to the hockey program but to West Point itself."
Peterson said playing for the Bulls this year has been a big factor in him deciding to go there. "After meeting with Coach Riley, he said that anybody that can come through Amarillo and do well there, we know they can be a good player for us here," Peterson explained. "That's a huge testament to Coach Williams and Coach Russo and the work they have done here. They work us hard, but at the same time not only do they want us to be good hockey players but they also want us to be good people, too. I think that is very important."
Peterson said he's looking forward to being part of not only the hockey program but the school itself. "Army is certainly an incredible school and the hockey program is on an up rise," Peterson said about his decision. "The coaching staff was terrific the campus spoke for itself which was absolutely gorgeous. The teachers and staff genially cared and it's a good fit for me and my family."
Amarillo Bulls Head Coach Dennis Williams said Garret was a player they wanted to come in and help their team defensively. "He's got great size and plays very hard," Williams said. "He's been a great asset to our team after we lost all of those d-men last year."
Garret Peterson becomes the seventh member of the Amarillo Bulls to commit to play NCAA hockey. He joins Tyler Deresky, who committed on Thursday to Bentley University, Hampus Gustafsson (Merrimack College), TJ Sarcona (Niagara), Tyler Rostenkowski (Air Force), Kyle Plageman (Army), and Joe Grabowski (Princeton).