Amarillo forward Deresky makes NCAA Division I commitment
December 7, 2012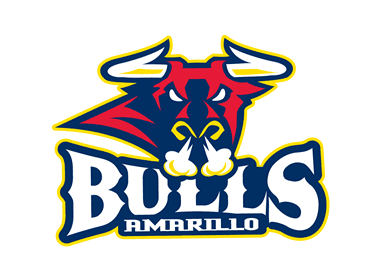 The Amarillo Bulls, proud members of the North American Hockey League (NAHL), announced today that forward Tyler Deresky has committed to Bentley University, NCAA Division I, for the 2013 season. Bentley University plays in the Atlantic Hockey Division and is located in Waltham, Massachusetts, near Boston.
In 24 games with the Bulls, the Flemington, New Jersey native has netted 11 goals and added 15 assists for 26 points. Deresky is plus 16 and leads the team with 89 shots on goal. The 6-2, 200-pound speedy, forward was able to score five of his goals in the month of November alone and was chosen as Bulls Player of the Month. In recent play over the weekend, Deresky had five assists and was runner up in the South Division Player Of The Week Honors.
"To play Division I hockey has been my dream since I started playing and to obviously reach my goal is pretty amazing feeling," said Deresky about his announcement. "It's awesome and comes at the right time because it's close to my birthday and just before we get to go home for Christmas."
Deresky quickly became a force in the Bulls line-up last year. In 49 games, Deresky notched 15 goals and added 13 assists for 28 points. He was plus 13 and had 91 shots on goal.
Bulls Head Coach Dennis Williams is thrilled for Deresky and called him an exceptional hockey player. "What he brings to the Amarillo Bulls, and will be bringing to Bentley is a big power forward, who skates really well, drives wide to the net, protects the puck and plays at all facets of the game," Williams said. "I truly believe that he is going to be a remarkable hockey player at the collegiate level."
Williams said that one thing Tyler does well is his compete level both on and off the ice. "He's been a great leader for our young guys," Williams added. "He is a strong player, lives in the gym and on the ice in the afternoons. All of his hard work has paid off and knowing Coach (Ryan) Soderquist and Coach (Ben) Murphy who I have spoken to a lot about Tyler, I think he is going to fit in well. The coaches have done a nice job with their program and it's an exciting time for Tyler and his family."
Deresky said he is thankful to all of his coaches who have helped him get to this point. "I am really thankful for Coaches Dennis Williams and Rocky Russo and everything they have done for me as well as some of my past coaches too," he said. "Bob Thornton, who coached me in New Jersey, kept pushing me to go to the NAHL."
Tyler Deresky becomes the sixth Bulls player this season to commit to play NCAA hockey. He joins Hampus Gustafsson (Merrimack College), TJ Sarcona (Niagara), Tyler Rostenkowski (Air Force), Kyle Plageman (Army), and Joe Grabowski (Princeton).