Wild get another NCAA DI commitment with defenseman Hartley
October 11, 2012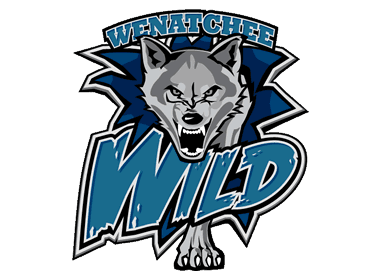 Josh Hartley has only played 11 games with the Wenatchee Wild of the North American Hockey League (NAHL), but he has already proven that he ranks among the best offensive defensemen in team history. Tied with Fairbanks' Doug Rose for the most points (10) among all defensemen in the NAHL, Hartley leads all defenders in the league with seven assists and two power-play goals.

Hartley, 20, recorded seven points (3G, 4A) at the Showcase Tournament in Blaine, Minn., last month and went on to be named the West Division Star of the Week for his efforts. He was also the runner-up for September's Defenseman of the Month award.

After a strong September, Hartley decided his hockey future last week when he committed to Division I Dartmouth College of the ECAC.

"It's a really good feeling," Hartley said of his commitment. "It's something I've been working toward for quite a few years. It's nice to be able to get it out of the way and focus on winning a championship [with the Wild].

The Wild tendered Hartley in the offseason after his former team, the Dawson Creek Rage, folded. Hartley recorded 52 points (16G, 36A) for the Rage over two seasons. While with the Rage last season, Hartley was selected to participate in the 2012 NAHL Top Prospects Tournament for Team West back in February in Troy, Mich.

"It has been really good so far," Hartley said of his transition to the Wild. "Everything in Wenatchee has been great. We get treated really well and it's a great group of guys."

Judging by his numbers alone, Hartley enjoys playing in the system employed by head coach Bliss Littler. "Oh yeah, I love it," he said. "It's all about d-men jumping into the rush."

Bob Gaudet is in his 16th season as head coach of Dartmouth. The Big Green won two titles under Gaudet. Dartmouth won a share of the Ivy League title in 2007 and won its first-ever ECACHL title in 2005-06. The Big Green went 16-16-5 last season and lost in the quarterfinals of the ECAC Hockey Championships to No. 13 Cornell. At Dartmouth, Hartley will join Geoff Ferguson, a former Wild defenseman who is currently entering his freshman campaign with the Big Green.