Watch Now: NAHL Plays of the Week, Oct. 1-7
October 10, 2012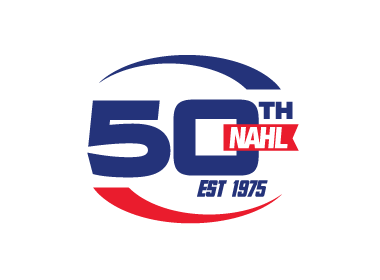 The North American Hockey League (NAHL) is pleased to continue a new feature this season, the NAHL Plays of the Week, exclusively on NAHL.com.
The Plays of the Week can be viewed every week on the NAHL TV platform and features the top goals and saves of the week from NAHL games played Monday-Sunday that respective week.
Watch the NAHL Plays of the Week for the week of October 1-7 here.
This week's highlights include:
Brandon Hawkins - Texas Tornado
Chris Fischer - Austin Bruins
Mitch Kontny - Johnstown Tomahawks
Matt Seidel - Kenai River Brown Bears
Luc Boby - Kalamazoo Jr. K Wings
Patrick Newell - Fairbanks Ice Dogs
Tyler Minx - Odessa Jackalopes
Tyler Poulsen - Topeka RoadRunners
Karl Andersen - Fresno Monsters
Hampus Gustafsson - Amarillo Bulls
Lucas Kohls - Kenai River Brown Bears
Tyler Cayemberg - Odessa Jackalopes