Last chance to submit photos for Flow of the Month
September 27, 2012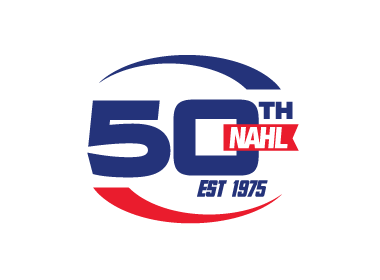 With the start of a new hockey season comes the return of the reemergence of the North American Hockey League (NAHL)/Gongshow Flow of the Month contest.
Gongshow is the exclusive sponsor of the Flow of the Month promotion exclusively on the NAHL and Gongshow Twitter sites @NAHLHockey and @GONGSHOWGEAR. Fans and players alike are encouraged to submit photos of their best 'hockey hair' or 'flow' via Twitter and at the each of every month during the regular season, one fan and one player winner will be recognized on NAHL.com.
To enter the contest for the month of September, submit your best #Flow of the Month pictures by the September 30th to @NAHLHockey and @GongshowGear. Two winners (one player, one fan) will be selected on October 1st. Winners will receive a Gonshow Gear hat.
During the month of November, Gongshow and the NAHL will team up for their 'Movember' campaign, as NAHL coaches, staff and players will support Men's health and cancer awareness by growing beards and mustaches. Gongshow will be providing the prize pack to the team that raises the most funds.
Gongshow Gear Inc. (Gongshow) is the Official Lifestyle Hockey Apparel of the NAHL. Gongshow is also the sponsor of the NAHL TV platform on the NAHL website at NAHL.com. Gongshow is recognized as the hockey good industry's premier manufacturer of innovative, high quality, fashionable and trend setting clothing apparel for hockey athletes of all ages and abilities.
Since introducing the first Lifestyle Hockey Apparel hat to hockey players in 2002, and pioneering a new retail category within hockey stores, Gongshow has constantly pushed the envelope in the evolution of hockey lifestyle and continues to influence the game in a positive manner around the world. The brand is worn by hundreds of NHL Players off the ice, which has helped further fuel its growth as the apparel of choice for hockey players of all ages and skill levels.