24 Teams in 24 Days: Aberdeen Wings
September 7, 2012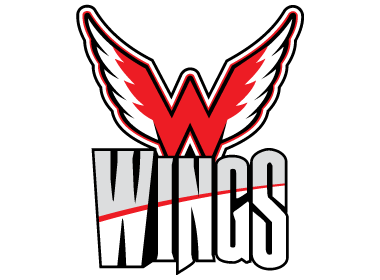 The '24 in 24' series features an in-depth look into all 24 NAHL teams, with a new team being highlighted daily, leading all the way up until the start of the regular season on Saturday, September 8th.
'24 in 24' will go in-depth into each NAHL team and will include interview with all 24 NAHL head coaches as they prognosticate and break down their outlook for the upcoming season.
Aberdeen Wings
The Aberdeen Wings entered their second season in the NAHL last year full on confidence knowing they had learned the nuances from a season before and what it took to be successful in the NAHL. The community of Aberdeen, which turned out in force in season one, was also eager to see what kind of line-up head coach Pete Sauer would put on the ice for season number two.
The Wings who missed the playoffs in their first season, were vastly improved last season as they racked up 29 wins and made the playoffs in the Central Division last season, but Sauer thought it was a season that could have been even better. "I thought we had a very talented team last season, so from an on-ice standpoint we weren't very satisfied last year with where we ended up," said Wings head coach Peter Sauer. "I thought making the playoffs was a step in the right direction, however, I thought we had the talent and the team to win well over 30 games and that didn't happen. We had quite a few injuries that held us up a little bit, but everyone goes through it."
A slow start didn't help the Wings either, as they won just five of their first 15 games. However, following the slow start came a stretch of games in November and December where they got back over .500, where they remained for the rest of the regular season. "I think starting strong is very important this year because our start last year put us behind the 8-ball a bit last season. I think the exhibition games against Topeka are important to show us where we stand and how we need to improve to start the Showcase."
The Wings organization also improved their totals at the gate. In a year where the NAHL shattered its all-time attendance record, the Wings organization was an important piece of that puzzle. The Wings were one of 13 teams in the NAHL that averaged more than a 1,000 fans per game and Aberdeen increased their average attendance by almost 20%. "There is nothing like Aberdeen and the fans," said Sauer. "It is a tight-knit community and their support is unwavering and we want to step onto the ice each and every game and hope they feel a sense of pride in our team."
In building the 2012-13 Wings roster, Sauer said one of the first priorities was finding more scoring depth. Of the 187 goals Aberdeen scored during the regular season last year, 61 one of them (roughly 32%) came from just two players, Cory Ward and Steve Obarzanek, who have both graduated from the NAHL. "We needed to get more depth in scoring. We relied too much on guys like Cory (Ward) and Steve (Obarzanek) last year and I think we have some more balance in that area this year," said Sauer. Sauer also said that skill was a priority, especially on the blueline. "We wanted to bring in some more skill on the back end, particularly on defense," said Sauer. "I think as a team, we turned the puck over too many times last season that led to opportunities for our opponents. We also have to improve being a better defensive team, focusing on allowing fewer goals per game."
Veterans will play an important role for the Wings this season and it starts between the pipes with goaltender Marcus Zelzer, who will be entering his third and final season in the NAHL. Zelzer has a career save percentage of 91.3% while playing in the league. "I have been very impressed with all six returners so far this season and Marcus looks really good in goal," said Sauer. Other key returners include defensemen Wes Judnick, Caleb O'Brien and Mike Parnell. Sauer said Parnell has really stepped up and accepted a leadership role and as a result has been named the 2012-13 Wings captain. Up front the Wings return veterans Justin Parizek and Joe Sullivan.
With only six returners, the majority of the 2012-13 Wings roster will be new faces. Although Sauer did not single any of them out by name, Sauer is very pleased with their play thus far. "Judging by what I have seen out of the new players, we definitely have some more size, grit, good team speed and guys that have the skill to possess the puck and make some things happen," said Sauer. "It will just be a matter of finding the right combinations, but so far the team chemistry has been very good."
With the players in place, Sauer feels like the 2012-13 season could be the best yet for the Wings. "Our main goals include trying to get 40 wins and ultimately a division title," said Sauer. "I think we have one of the toughest divisions in the league. There is a lot of parity. We have a great rivalry going with Bismarck and I anticipate one with Brookings because of the proximity. We have to have guys that don't take a shift off and play hard all the time."