24 Teams in 24 Days: Bismarck Bobcats
September 4, 2012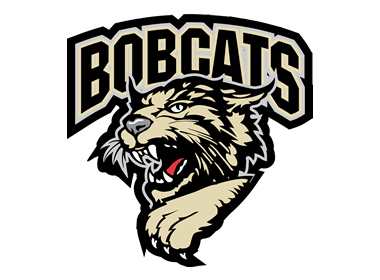 The '24 in 24' series features an in-depth look into all 24 NAHL teams, with a new team being highlighted daily, leading all the way up until the start of the regular season on Saturday, September 8th.
'24 in 24' will go in-depth into each NAHL team and will include interview with all 24 NAHL head coaches as they prognosticate and break down their outlook for the upcoming season.
Bismarck Bobcats
The 2012-13 season will be Bismarck's 10th in the NAHL (16th overall) and they enter the season riding the wave of momentum that continued from last season. The Bobcats set numerous team records in 2011-12, which included their best record in team history (45-13-2), most wins in a season in team history (45) and consecutive home wins in a season (14). To top it off, the Bobcats won their fourth straight Central Division Playoff title and made yet another appearance in the Robertson Cup Tournament.
It didn't take long for the veteran group to get going last season as the Bobcats jumped out to a 19-5-0 record through November. For the majority of the season, it appeared the Bobcats were going to threaten the all-time mark for regular season wins in the NAHL at 48. However, five wins in their final 10 regular season games, gave the Bobcats a total of 45, which still managed to set a team record.
Bismarck rolled through the Central Division playoffs, beating Aberdeen 3 games to 1 in their semi-final series and then dispatching the Austin Bruins 3 games to 1 in the division finals series. At the Robertson Cup, the Bobcats were seeking their second National Championship in the last three seasons, but it was not to be as the Bobcats posted a 1-2 round-robin record, dropped the opening game to Port Huron, recovering with a win against St. Louis, but falling in final round-robin game to Amarillo.
"At the start of the year, the goal was to win another Robertson Cup, and we had a great feeling going into the season because we had a veteran group of very skilled players," said Bobcats head coach Layne Sedevie. "Even though we fell a bit short, we managed to break some records and set some new standards along the way, so we felt the season was pretty successful overall. At the end of the day, we won our division and put ourselves in a great position to make a run at another National Championship."
This season, the Bobcats will have to find a way to replace last year's 15 veteran players, including nine who made the jump to NCAA programs, but it is a good problem to have according to Sedevie. "I think success has to be measured both ways. I think we feel very good about where the Bismarck Bobcats are at because we have established a great track record both on the ice and advancing players onto the next level. I think scouts not only want guys with skill, but also guys that know how to win. We have made it a priority to focus on both," said Sedevie.
Of the returning players, Sedevie pointed out a few forwards who he expects to be the leaders of the 2012-13 squad. First is Adam Knochenmus, who was acquired by the Bobcats in an early season trade with the Blizzard last season and who ended up fourth on the team in scoring and second in assists. "Adam plays the game extremely hard and can score big goals at big times, so we are going to lean on him heavily at the start of the season," said Sedevie. Other returning forwards that Sedevie pointed out were Shane Omdahl, who like his teammate Knochenmus, is a native of Rosseau, Minnesota, as well as forward Patrick Moore. "All three guys put up a good number of points last season, so coming into their final year in the NAHL, they know they are going to be the leaders and the go-to guys offensively."
The majority of the Bobcats roster, however, will be made up of new faces. Three new faces are those of the new goaltenders, Bryan Nies, Andres Franke and Shane Joyce. Sedevie said it is still a 'feeling out process' with the three to determine who is going to get the starting job. On defense, Nate Repensky is a player that comes from a top Minnesota High School program at Duluth-East. Up front, Johno May is a tender who Sedevie says is very skilled and veteran Joe Giordano comes to Bismarck after racking up 69 points last season in the EJHL.
Lastly, the Bobcats will look to continue their track record of success within the Bismarck/Mandan, North Dakota community. Over the past 15 seasons, the fan base ranks among the NAHL's elite when it comes to support, community outreach and backing the team at home games. "When you are at capacity almost every night at your home games, you know it is something special," said Sedevie, who is a native of Bismarck. "To see the support we get night after night, event after event, season after season, makes you feel like this is a great place for these players to play and live. It really provides them with a great experience and is a testament to our community and their continued support."
Next up in the NAHL 24 Teams in 24 Days series, the Austin Bruins.