24 Teams in 24 Days: Corpus Christi IceRays
September 2, 2012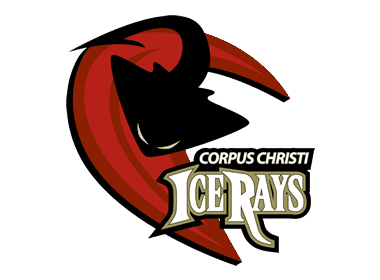 The '24 in 24' series features an in-depth look into all 24 NAHL teams, with a new team being highlighted daily, leading all the way up until the start of the regular season on Saturday, September 8th.
'24 in 24' will go in-depth into each NAHL team and will include interview with all 24 NAHL head coaches as they prognosticate and break down their outlook for the upcoming season.
Corpus Christi IceRays
Armed with a new head coach and one of the youngest teams in the league, the 2011-12 version of the Corpus Christi IceRays had a lot of question marks to begin last season. Justin Quenneville took over behind the bench and his collection of players was young and inexperienced. However, the season would prove that not only did the 'Rays manage to find some diamonds in the rough, but the team would also make a playoff run, backed by a goaltender that the organization will remember forever.
Quenneville knew his team was young and raw, and he also knew that his first season would require plenty of attention to the head coaching position. "I thought last year was a good experience. I asked a lot of questions and wasn't afraid to learn new things," said Quenneville. "I think a lot of it revolved around player management and knowing what to say to certain players and how to keep them learning and improving the entire season."
Despite the youth, the IceRays jumped out to nine wins in their first 14 games. The rest of the season would be a battle to stay at the .500 mark, which would have been good enough to get them into the playoffs. However, the IceRays lost five of their final six regular season games and barely missed the post-season, finishing one win and two points behind Odessa for the final spot.
It didn't dampen what Quenneville thought was a successful year. "The greatest thing about last year was that we improved as a team from the season before and were better at every position. When your main goal is to advance players onto the next level, you have to feel good about what we were able to accomplish last season," said Quenneville. "We got off to a great start, but I think we faded a little down the stretch with a tough schedule, but we were in the playoff hunt right until the end. We did very well with one of the youngest teams in the league, so we felt pretty good about what was accomplished."
If the improvement wasn't enough, the emergence of goaltender Anthony Stolarz was. Stolarz, who made the team after he was noticed at a tryout camp, exploded onto the scene and became an NHL prospect almost overnight. By mid-October he was the starting goalie and by January he was on every NHL team's radar. After his participation in the NAHL Top Prospects Tournament, the buzz was he could go anywhere between the first and the third rounds of the NHL Draft. On draft day in Pittsburgh, it would be the Philadelphia Flyers who took Stolarz with the #45 overall pick in the 2nd round, as Stolarz and the IceRays realized an incredible dream. "I was so happy for Anthony and his family. The best part about it was that he ended up as one of the top prospects in the NHL Draft because of what was he was able to accomplish and how he was able to develop while playing for our team in the NAHL. He wasn't on anyone's radar to start the season, so to go from that to 2nd round NHL Draft pick, is quite a testament to Anthony, his hard work and the quality of the league we are playing in," said Quenneville.
All good things must come to an end, and after just one season Stolarz is off to the University of Nebraska-Omaha, along with seven other IceRays players who made NCAA commitments last season. However, Quenneville had a gameplan in place as he recruited for the 2012-13 season. "We wanted to go a little older with our veterans and also keep a core group of young players. I think in order to succeed in this league you need a nice combination of both. This year, we feel we have more team balance and depth. We are going to have a lot of firepower up front and create some offense, and if we are able to combine that with an 'in your face' style and utilize our depth, we should be pretty good."
The IceRays will have a significant veteran presence this season, something that should make them a playoff contender. In addition to returning IceRays veterans AJ Jarosz, Perry D'Arrisso, Chris Taff, Phil Pietroniro, Joe Ginley and Jonathan Grebosky, Quenneville added NAHL veterans Ian McGilvrey and Chuck Baldwin from the New Mexico Mustangs and Mike Economos from the Michigan Warriors. Some rookie players that will have an impact that Quenneville says he has been impressed by are two that came to the 'Rays from the North American Prospects Hockey League (NAPHL) in defensemen Grant Hutton, 17, and Trevor Hueser, 16. Both played in the PHL's 16U Division last season and Hutton was an All-PHL 2nd Team selection, while Heuser made the All-PHL 3rd Team. "I think we need to start strong and set our standards real high this season," said Quenneville. "We want to be a first place team and act and play like one. We want to be a team that our opponents hate to play against, night in and night out."
Next up in the NAHL 24 Teams in 24 Days series, the Brookings Blizzard.