24 Teams in 24 Days: Coulee Region Chill
September 1, 2012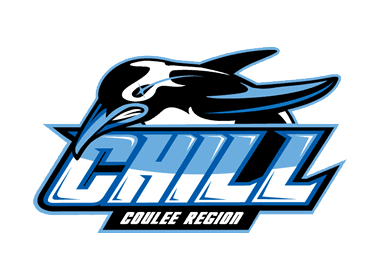 The '24 in 24' series features an in-depth look into all 24 NAHL teams, with a new team being highlighted daily, leading all the way up until the start of the regular season on Saturday, September 8th.
'24 in 24' will go in-depth into each NAHL team and will include interview with all 24 NAHL head coaches as they prognosticate and break down their outlook for the upcoming season.
Coulee Region Chill
A new era begins this in the Onalaska/LaCrosse, Wisconsin region as the Coulee Region Chill enter their third season in Onalaska (8th overall) in the NAHL under new ownership and a new head coach. On June 27th, Coulee Region Hockey, LLC lead by Michelle Bryant purchased the Chill and a week later hired former Michigan Warriors assistant coach John Hamre as the new head coach and general manager.
"We are very excited about being a part of the NAHL and the Coulee Region Chill this season," said Bryant. "We are passionate about providing junior hockey players with a first class team, coaching staff and program committed to furthering their hockey careers. John brought a high level of integrity, years of coaching experience and knowledge, and he really cares about the players enough to get them to the next level of hockey." It is clear that a good team on the ice and developing players for the next level go hand-in-hand in defining success for the Chill.
Last season was a difficult one for the Chill, who despite winning just 18 games and finishing 17 games under .500, managed to make the playoffs in the Midwest Division. It was a drastic reduction from the 2010-11 season, when the Chill had 33 wins and fell one game shy of making to the Robertson Cup Tournament. Although the Chill were swept in three straight games buy the St. Louis Bandits, they did have a nice season of commitments as eight players committed to NCAA schools during the season.
Upon taking the position with Coulee Region, Hamre said that the goal and mission for him was clear. "I thought it was an exciting and intriguing situation with Coulee Region. The region is a very family-friendly and player-friendly area to be and it is very comfortable here," stated Hamre. "I believe that with the committed ownership group and fan base we have in place, we can make this into one of the great success stories in the NAHL and I welcome that challenge along with the players."
Hamre's first task was to reach out to the players that were veterans, tenders and those that had been drafted. "I tried to speak to them about my vision and the mission for the Coulee Region Chill. I wanted them to know my principles and values, and how it related to their success on and off the ice with this team," said Hamre. "I wanted them to come in with a great attitude and have respect for their teammates, themselves and to look forward to a new era for our organization as we try to set a new foundation."
In determining the players he would bring to training camp, Hamre said that he looked for a few key things. "I think team speed is a big factor. I know it is something NCAA teams really look for are players who possess good speed and are good skaters. I also wanted players who could play smart and play in a team concept. Finally, do they have the ability to make the players around them better?"
Hamre says that the veterans who did return to the team for this season have shown some great leadership thus far. "I think a guy like Mac Jansen comes to mind, who had a real strong finish to the season last year. He goes about his way with a purpose in the way he prepares, leads and talks to his teammates," said Hamre. Other veterans who Hamre points to are forwards Cory Lushanko, Tyler Klein and James Hughes, along with defensemen Brady Riesgraf and Adam Thomas, and goaltender Aaron Davis. "These guys really understand the leadership and maturity part to this team and this league, and up to this point have committed themselves fully to our mission this season," stated Hamre.
There will be plenty of new faces for the Chill this season and Hamre feels like they are a talented and diverse group of players who will be important to the team's success. "I think all the rookies and new players to the team this year, including guys like Travis Underwood and Jake Kuppila, bring a lot of speed and energy to the team, who can already be considered solid NCAA prospects," said Hamre.
For a first year coach under new ownership, Hamre is very clear regarding the Chill's goals this season. "I think we respect the division and we don't know how we stack up against them right now, so the short-term goal is to keep improving every day," said Hamre. "However having been a part of the Michigan Warriors team that went to the National Championship game two years ago, I also know that anything is possible with the right mix and chemistry of players with the right motivation and attitudes."
Next up in the NAHL 24 Teams in 24 Days series, the Corpus Christi IceRays.