24 Teams in 24 Days: Fresno Monsters
August 30, 2012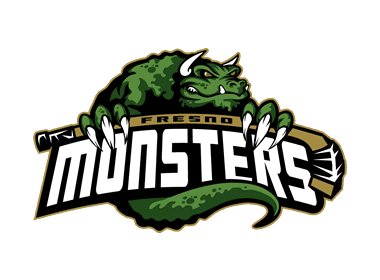 The '24 in 24' series features an in-depth look into all 24 NAHL teams, with a new team being highlighted daily, leading all the way up until the start of the regular season on Saturday, September 8th.
'24 in 24' will go in-depth into each NAHL team and will include interview with all 24 NAHL head coaches as they prognosticate and break down their outlook for the upcoming season.
Fresno Monsters
Judging by the start of their season, the Fresno Monsters were on the fast track to not only the playoffs, but perhaps the top spot in the West Division and an appearance in the Robertson Cup Tournament. The Monsters roared through the NAHL Showcase with a perfect 4-0 record, which included three wins over future NAHL playoff teams. The Monsters continued to play at a torrid pace and jumped out to a 7-0-2 record in their first nine games and sat in 1st place in the West Division.
However, the difficulty and challenges surrounding travel and life in the West Division became evident soon after as Fresno headed north to Alaska to face three different opponents in the Alaska Avalanche, Fairbanks Ice Dogs and Kenai River Brown Bears. Over the course of the next 15 games, the Monsters won just twice and found themselves battling night in and night out for a playoff spot. In the end, the Monsters fell two points shy as Kenai River beat them out for the 4th and final playoff spot in the West.
"To lead the league in overtime/shootout losses like we did and fall two points short of making the playoffs, showed that we had the team to do it, but we may have been a little too inexperienced and may have lacked a little leadership," said head coach Eric Ballard. "However, the bright spot was we were really happy with how we hung in there until the very last game and learned a lot of things along the way. To finish just a couple of wins short with a young team showed that they developed and got better as the season went along. I think once we finally found an identity, we were a playoff-quality team."
One of the other things that stood out about last year's Monsters is that next to the Amarillo Bulls, they were the second most penalized team in the league, averaging over 24 penalty minutes per game. "We are not a dirty team, but we were a team that played hard and aggressive. We don't want to change our style of play or coaching, but we want to be a team that is going to work hard for the full 60 minutes," said Ballard. "It is a bi-product of how we believe our team should play and also the competition and rivalries that the teams in the West Division play on a nightly basis."
Ballard said that the most immediate need as he looked toward the 2012-13 season was the goaltending and the departure of NAHL Top Prospect, Tomas Sholl. Sholl, who committed to NCAA Division I Bowling Green State back in April, will move on from the NAHL this season, something that Ballard expected. "We knew Tomas was going to move on, so we wanted to get and recruit good depth at the goaltending position. Macauley Haight is back this season as a 20-year-old and had a great main camp and is giving himself every opportunity to earn that #1 starting role," said Ballard.
Up front, Ballard will have some gaps to fill with the departure of top scorers Riley Borer and high-scoring defenseman Jeff Pauluk. "We changed our philosophy this year a bit when we were trying to find players. We focused more on finding the right players for the right roles maybe a little more than skill and ability," said Ballard. "We have tried to develop a lot of depth on the roster rather than just a handful of high-end guys. We want to be able to put anyone out on the ice and feel like they can match-up with anyone."
As returning veterans go, Ballard said that Mikhail Bushinski will be back after scoring 17 goals last season, second on the Monsters roster. Dominic Valencia and Jordan Haskell also will return up front having played last season with Fresno. The blueline is where the Monsters may be the strongest as they return six defenseman to the line-up this year. "Having six defensemen with NAHL experience may prove to be invaluable for us, because it doesn't happen often at this level," said Ballard. Kyle Buffardi, Kyle Sucher and Jesse Durfee are all defenseman who Ballard will lean on to start the season
The most promising part of the 2012-13 Monsters according to Ballard may be the rookie class. "We starting training camp this past week and every rookie is pushing a veteran for his job, so it gives you a lot of confidence knowing that the quality and talent of the new players is at a very high level right now," said Ballard. Forward Trevor Husch, who was acquired by the Monsters in a trade with Aberdeen, is another player who Ballard feels could make an impact after scoring 20 points last season for the Wings. "The bottom line is we are returning 14 veterans this year, but only five of them are 20-years-old, so it really give us a lot of optimism not only for this year, but the long-term future of the Fresno Monsters."
Next up in the NAHL 24 Teams in 24 Days series, the Fairbanks Ice Dogs.