Lemieux to drop ceremonial puck at Tomahawks opener
August 29, 2012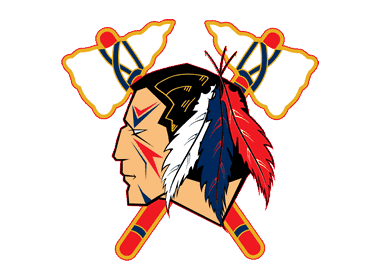 The Johnstown Tomahawks of the North American Hockey League (NAHL) are proud to announce that Hockey Hall of Fame member and two-time Stanley Cup Champion Mario Lemieux will drop the ceremonial game puck for the Tomahawks home opener at the Cambria County War Memorial Arena on Sept. 29.
Lemieux will also be joined by NAHL Commissioner Mark Frankenfeld, who will also be on hand to help drop the ceremonial puck.
Lemieux, current co-owner and chairman of the Pittsburgh Penguins who won the Cup in 1991 and 1992 as the team's captain, will drop the puck in support of the Tomahawks as they play the first home game of their inaugural season in the NAHL vs the division-rival Michigan Warriors at 7:30 p.m.
A native of Montréal, Lemieux first came to the Western Pennsylvania area after being selected first overall by the Penguins in the 1984 NHL Entry Draft. He played all of his 17 seasons in the NHL with the Penguins, earning the nickname "Le Magnifique" as one of the greatest players in the league. Lemieux would ultimately earn six league scoring titles, three Hart Memorial Trophies as league MVP, and two Conn Smythe awards. Upon retiring for the first time in 1997, Lemieux built an ownership group that would pull the Penguins out of bankruptcy in 1999. He became the first owner-player in modern NHL history when he came out of retirement on Dec. 27, 2000.
Beyond his prolific hockey career, which ended in 2006, Lemieux has remained dedicated to improving countless lives by raising funds for cancer research through the Mario Lemieux Foundation.