24 Teams in 24 Days: Kalamazoo Jr. K-Wings
August 26, 2012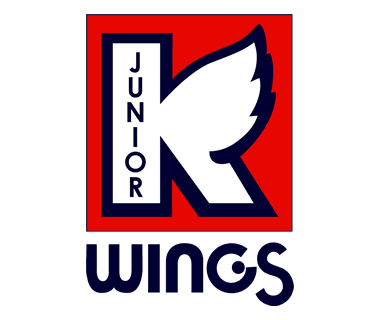 The '24 in 24' series features an in-depth look into all 24 NAHL teams, with a new team being highlighted daily, leading all the way up until the start of the regular season on Saturday, September 8th.
'24 in 24' will go in-depth into each NAHL team and will include interview with all 24 NAHL head coaches as they prognosticate and break down their outlook for the upcoming season.
Kalamazoo Jr. K-Wings
After an 18-year absence, the Kalamazoo Jr. K-Wings made their return to the NAHL last season. The Kalamazoo franchise had a short, but successful stint the first time around in the NAHL as they played in the league from 1989-1994. During that time they won two Robertson Cup Championships, making them one of only seven teams in NAHL history to have won the cup on multiple occasions.
Head Coach and General Manager Marc Fakler was behind the bench and came with plenty of coaching experience. He previously had helped Compuware win a Robertson Cup in 2000-01 and prior to taking the Kalamazoo job, he had spent the previous eight seasons as an assistant coach at the NCAA Division I level. "I think coaching is coaching. I knew the league from playing in it and then being an assistant coach," said Fakler. "I took my collegiate coaching experience and translated that to our player development. I know what kind of player NCAA coaches are looking for, so tried to build that way."
"We set a goal to be as good as possible and challenge for a division title. I think it was a pretty lofty goal, but we had almost the entire season prior to last year to recruit and prepare so we felt like we could put the pieces together to have a really good team from the start," said Fakler.
Start well they did… the K-Wings jumped out to a 9-3-0 record and defeated the United State National Development Team Program in exhibition games prior to the regular season. "I think starting so well gave us a lot of confidence to start the season, which was big. Anytime we lost a game, we usually responded with a win and never really had the roller coaster season that most expansion teams do," said Fakler. "We were able to hand in there and really improved as the season went along."
The Jr. K-Wings found themselves in a winner-take-all game on the 60th and final regular season game of the year at home with Port Huron with the North Division title on the line. Although they lost and fell a point short, the Jr. K-Wings locked up the #2 seed heading into the playoffs. After dispatching Traverse City in four games in the North Semi-Finals, the Jr. K-Wings had a chance for the revenge in the North Finals against Port Huron. However, it was not to be as the Fighting Falcons won the North and advanced to the Robertson Cup Tournament, defeating Kalamazoo in four games.
The Jr. K-Wings will have to battle to once again reach the playoffs as they will be a part of the eight-team North Division. "We set the bar pretty high for ourselves last season coming so close to both a regular season and playoff championships in the division, so I think this year it is something we definitely have our sights set on," said Fakler. "We are going to have 13 returning players and another four with NAHL experience, we like the core of players we have and want to make the Robertson Cup Tournament. However, we know the North will be very tough and a challenge to make the playoffs, but we are excited about the competitiveness and variety of the games."
In building a team for this year, Fakler knew he had some strong veterans to do it around. "Other than Andrew Graves, who moved onto the NCAA, we have almost all our returning scorers from last season and I feel real good about our defense and goaltending because there is a veteran presence there too," said Falker. "I think having guys with experience is always a plus."
Up front, the Jr. K-Wings can have the potential to return high-output forwards such as: Robbie Payne, Kyle Gattelaro, Brnadon Flood, Jacob McDowell and Taylor Burden. On defense, Fakler said that Brett Beauvais and Mark Essaki, who was acquired from Jamestown, will be the blueliners who he is going to rely heavily on. In goal, the Jr. K-Wings return Alex Okicki, who split time last season with Ken MacLean. MacLean is off to NCAA Division I RIT, so the starting job will fall on Okicki, who posted a 92.0% save percentage last season.
"I think that we are really in a good position to build off of last year's team from both an on-ice standpoint and a player development standpoint," said Fakler. "We were happy with our accomplishments and our player advancement last season. We want guys to have a good experience while they are here and show them that Kalamazoo has a great tradition playing in the NAHL."
Next up in the NAHL 24 Teams in 24 Days series, the Johnstown Tomahawks.