24 Teams in 24 Days: Kenai River Brown Bears
August 25, 2012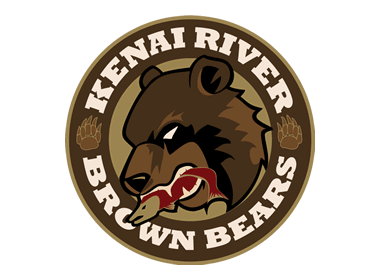 The '24 in 24' series features an in-depth look into all 24 NAHL teams, with a new team being highlighted daily, leading all the way up until the start of the regular season on Saturday, September 8th.
'24 in 24' will go in-depth into each NAHL team and will include interview with all 24 NAHL head coaches as they prognosticate and break down their outlook for the upcoming season.
Kenai River Brown Bears
Under head coach Oliver David's watch the past three seasons the Kenai River Brown Bears have steadily improved their team and this past season was yet another one in which the team achieved some new milestones. First, the Brown Bears placed 10 of their active players (and one more alumni) into NCAA schools. Second, the team managed to post a franchise-best 31 wins during the regular season and make the Robertson Cup Playoffs for a fourth straight season.
Although post-season success eluded the Brown Bears, who spent a good portion of the 2011-12 season in 1st place in the West Division, head coach Oliver David said the season was considered a huge success for the team. "We set out with a goal to make the playoffs, build upon the wins we had the season before and put kids into NCAA programs. We met all those goals and to do it with the schedule and amount of travel we had was a nice accomplishment for the players and the program," said David.
The Brown Bears secured the West's fourth and final playoff spot at the end of the season, but for the second straight year were swept from the playoffs by the Fairbanks Ice Dogs, leaving the Brown Bears still searching for their first NAHL playoff win.
"I don't think it is a win at all costs mentality with our team this season," said David. "We know that playing in a four-team division this season in the West, we will be in the playoffs, so a lot of focus throughout the regular season with 17 new players to the roster is development and preparing these guys for the next level. I think we want players who can prepare themselves for the next level both athletically and academically. One of our goals this season is to have playoff success, but we also take a lot of pride in our player advancement and education."
The Brown Bears are at a slight disadvantage when it comes to recruiting players because as David explains he and his staff cannot travel at the frequency that coaches in the lower 48 states may be able to do. "Being in Alaska, some of it is a time and distance thing and some of it is a financial thing. As an example, on the day of the NAHL Draft we went for what we thought were the best and most skilled players available with our picks," said David. "I think instead of trying to replace or find players exactly like a Brett Lubanski or an Austin Severson, who had great careers here and broke all kinds of records, we went with a well-rounded team that has a lot of potential."
The 2012-13 roster will have to find a way to fill the voids left by players like Lubanski, who was 3rd in the NAHL with 50 assists last season. David believes that players like Chris Nuth and Zac Lazzarro will make an impact this season. "Chris is a guy who worked hard all summer and has come into camp wanting to take on a bigger role with the team. By the start he had last season, we know he can put pucks in the net and if given the opportunity this season we feel he can do the same," said David. Lazzarro put up 27 points last year and should be able to increase that total given that David said he would be given some time on the power play.
Ryan Walker returns on defense and is the only player on the roster heading into his third year with the Brown Bears. "Ryan is the backbone of our defense and had a very good rookie season. He had some injury problems last year, but he is 100% healthy this season and has a lot of Division I interest," said David. Vincent Stefan and Jacob Davidson are two more returning veteran defensemen who David is going to rely heavily on. "I am pleased so far with all the veterans because they have come into training camp this week in shape and ready to go and accept that leadership role. It is a great compliment to me as a coach that they had enough drive during the summer to stay in shape and come back ready to play and work, both physically and mentally."
David also said that with such a young team, some of the new players will have to make an impact early. Two of those new players are forwards Alex Jackstad and Zack Zulkanycz, who are both from Anchorage. "Both grew up playing together and both are very dynamic and can create a lot of offense," said David. Other rookies that could make an impact are Minnesota natives Lucas Kohls and Jacob Bushey. Kohls is a forward who has the potential to put up some big numbers and Bushey is a solid defenseman.
Next up in the NAHL 24 Teams in 24 Days series, the Kalamazoo Jr. K-Wings.