Jets scout Max Giese hired by NHL's Winnipeg Jets
August 16, 2012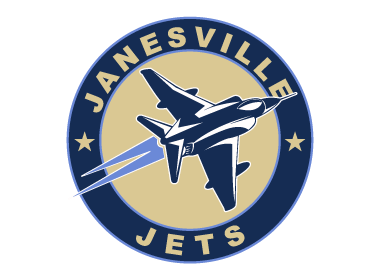 Max Giese, a former Janesville Bluebirds high school standout goaltender and Janesville Jets scout of the North American Hockey League (NAHL), has been hired by the Winnipeg Jets of the National Hockey League (NHL).
Giese, who grew up in Janesville and attended Craig High school, recently accepted the position of Amateur Scout for the NHL team. He starts his new full-time position in a few weeks.
"A dream of mine came true when I was hired by the Winnipeg Jets," stated Giese. "Since I was a young kid, I always wanted to be a scout for a professional hockey team."
Giese will focus on regional Midwest scouting, covering the North American Hockey League (NAHL), the United States Hockey League (USHL), Minnesota High School and the Elite League as well as some East Coast markets.
Giese was the Janesville Jets head scout during the 2010-11 and 2011-12 seasons. He also did some work for the Chicago Steel in the USHL during that time period.
"I couldn't have achieved this lifelong goal without the Jets wonderful support these past few years," said Giese.
Janesville Jets President Bill McCoshen stated, "Max has done a great job finding excellent talent for the Jets the past two years. This is a tremendous opportunity for Max, it is his dream job and we are very excited for him."
Max Giese was the goalie for the Janesville Bluebirds from 2002-06. He led that team to the state tournament in 2005.