St. Louis Bandits granted inactive status for 2012-13
May 14, 2012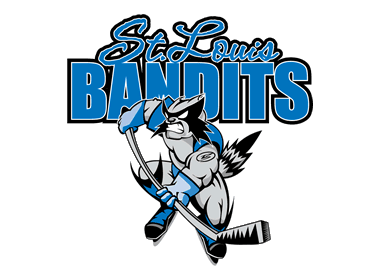 The North American Hockey League (NAHL) has announced that the St. Louis Bandits have been granted inactive status and will not compete in the NAHL for the upcoming 2012-13 season.
The Bandits membership came into the NAHL back during the 2003-04 season as the Texarkana Bandits in Arkansas. Following three years in Texarkana, the Bandits moved to Chesterfield, Missouri (suburb of St. Louis), where they flourished.
During their first year in St. Louis (2006-07), the Bandits won their first Robertson Cup National Championship. They followed with two more consecutive cups in 2008 and 2009, making them only the fourth team in NAHL history to win three or more Robertson Cup National Championships. In their six years in St. Louis, the Bandits have also won their division five times.
In their six years in St. Louis, the Bandits program as placed over 60 players in NCAA schools. Famous alumni of the Bandits organization include: Erik Condra (Ottawa Senators), Pat Maroon (Anaheim Ducks) and Matt Taormina (New Jersey Devils). Former Bandits head coach Jon Cooper was named the American Hockey League (AHL) coach of the year this past season.
All tendered and veteran players of the Bandits are now considered free agents.