Fairbanks goaltender Fons commits to Minnesota-Duluth
March 21, 2012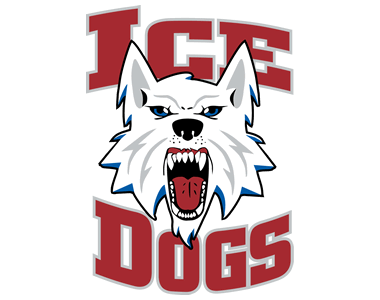 The Fairbanks Ice Dogs, proud members of the North American Hockey League (NAHL), have announced that goaltender Alex Fons has committed to play NCAA Division I hockey next season for the University of Minnesota-Duluth Bulldogs of the Western Collegiate Hockey Association (WCHA). Minnesota-Duluth is the reigning NCAA Division I Men's Hockey National Champion and is one of the 16 teams that will compete for the NCAA Division I hockey Championship this season beginning Friday.
"Minnesota-Duluth is one of the best college hockey programs in the country, so the decision was an easy one for me," said Fons. "I grew up playing hockey around there, so it was a place that I was familiar with and I am excited to be going back in my home state to continue my hockey career."
Fons story and path through the NAHL and arriving to his decision of playing for Minnesota-Duluth is an interesting one. The native of Minnetonka, Minnesota played his high school hockey for Hopkins High School was 11-12-1 for the Royals as a senior in 2009-10 with a 3.02 goals-against average and a .912 save percentage.
He then went onto play the beginning of the 2010-11 season with the Alexandria Blizzard of the NAHL. He then had the chance to go play for the University of Minnesota Golden Gophers the second half of the season because of an injury to one of their goaltenders, so Fons jumped at the chance, left Alexandria and joined Minnesota for the remainder of the season.
Knowing that he would probably not get much playing time the rest of his collegiate career, Fons jumped at the chance to get back in the NAHL, knowing that the right situation could provide him with a better collegiate opportunity. He said the decision to join Fairbanks this season was one he took seriously. "I picked Fairbanks because they have a great track record of winning and moving guys onto the next level," said Fons. "I also know I would have a chance to compete for the starting role and see a lot of shots. I decided it was the best place for me to have the chance to show what I could do to earn another college opportunity."
Fairbanks head coach Trevor Stewart said Fons came in with the right mindset and has embraced his role with the Ice Dogs this year. "I think Alex worked very hard this season to prove he is an elite level goaltender. He has really taken advantage of the situation here in Fairbanks, played very well and is a major factor behind our success this season. He has developed a competitive friendship with our other veteran goalie Steve Perry, and he has gotten better since day one. He has responded as well as we could have asked and he should get the opportunity to compete for the starting job at Duluth."
Fons has put up some great numbers this year in the NAHL. To date, he ranks 8th in the league in goals against average (2.28), tied for 5th in shutouts with four and has put together one of the best records in the league at 19-4-2. Since December 8th, he has only lost two games in regulation. Fons said that this year has exceeded his expectations in his time with the Ice Dogs. "Fairbanks is an awesome place to play and our team has some great guys on it. They understand how to win, how to support one another and understand why they are here. It makes for a great experience during my last season in junior hockey."
As for his time spent in the NAHL, Fons believes his experience in the NAHL will be valuable when he arrives this fall at Minnesota-Duluth to compete for the starting job and continue his hockey career at the next level. "You understand how to accept and handle responsibility as a player in the NAHL. You understand right away that the goalie's role in this league is a big one. You are playing against guys that know how to play the game, so you had better be on your game… not only for yourself, but for your teammates, the scouts that may be watching and the fans. I think I am a better goalie now and will be better prepared for the NCAA because of my experience playing in the NAHL," said Fons.