Former NAHL coach Jon Cooper helps team to AHL record
March 19, 2012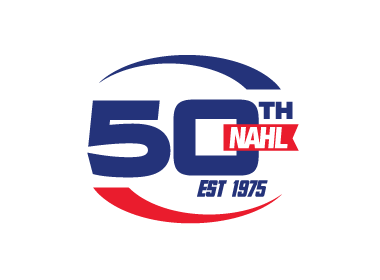 The Norfolk Admirals, led by former two-time NAHL Coach of the Year Jon Cooper, established the longest winning streak in the 76-year history of the American Hockey League Sunday afternoon, posting their 18th consecutive victory with a 5-0 decision over the Charlotte Checkers at the Time Warner Cable Arena in Charlotte, N.C.
Norfolk's winning streak surpasses the previous mark held by the Philadelphia Phantoms, who won 17 straight games during the 2004-05 season. (The Syracuse Crunch also won 18 consecutive regular-season games, but they spanned the 2007-08 and 2008-09 seasons.)
The Admirals' current 18-game win streak is also one better than the National Hockey League record, held by the 1992-93 Pittsburgh Penguins.
Rookie Cory Conacher scored twice in Sunday's win for Norfolk, his AHL-leading 33rd and 34th goals of the season, and Jaroslav Janus made 20 saves for his first shutout of the year. The Admirals, who have not lost since Super Bowl Sunday (Feb. 5), have been dominating both offensively and defensively during the 18-game streak, outscoring their opponents by a 76-29 margin.
Under second-year head coach Jon Cooper, the Admirals, top affiliate of the NHL's Tampa Bay Lightning, have pulled away from the pack atop the overall AHL standings, leading the way with a record of 45-18-1-2 and 93 points. On Friday, Norfolk became the first of 16 teams to clinch a berth in the 2012 Calder Cup Playoffs, and they are closing in on their first division title since 2003.
Cooper was a head coach in the NAHL from 2003-2008 for the Texarkana/St. Louis Bandits franchise. While in St. Louis, Cooper led the Bandits to back-to-back Robertson Cup championships in 2007 and 2008. Cooper was named NAHL Coach of the Year during the 2005-06 and 2007-08 seasons while compiling a 223-93-17 regular and postseason record in five seasons with the Bandits organization.