Alum Jacobson named MVP of NCAA DIII National Championship
March 19, 2012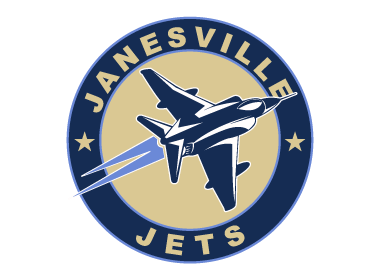 When former Janesville Jet and NAHL alum David Jacobson arrived at St. Norbert's Depere, Wisconsin campus last fall to begin his freshman season, he was head coach Tim Coghlin's third choice to succeed departed senior All-American B.J. O'Brien in goal for the defending Division III men's hockey national champions.
Early in the season, however, it became clear to Coghlin that Jacobson, a freshman from Janesville, Wis. was going to be his man between the pipes. "David Jacobson was not the starting goaltender," Coghlin said. "As a matter of fact, he got the third situation reps at the beginning of the year. He just bit his tongue, stayed positive, stayed patient, worked as hard as he could and what ultimately evolved in his world is that he's a highly competitive, highly motivated, very athletic young man. When he got his opportunity, he said, 'Thank you very much, that'll be it for everybody else.'"
Friday at Herb Brooks Arena, it was Coghlin doing the thanking, because it was Jacobson who was primarily responsible for St. Norbert's opportunity to move onto to defend its national title Saturday night.
Jacobson's stellar performance in goal was the spark that the Green Knights needed in their 4-1 national semifinal victory against Norwich. In all, Jacobson, a 5-foot-9, 165-pound freshman, stonewalled 26 of the Cadets' 27 shots and kept the top-seeded team off the scoreboard until the closing minutes — when the Green Knights had built up a comfortable three-goal edge.
On Saturday in the NCAA Division III National Championship game, Jacobson turned in a virtuoso performance between the pipes that belied his collegiate experience. Jacobson made 29 saves in the game, including all 14 shots he faced in the crucial second period, to give him 55 saves in the semifinal and national championship games. Jacobson was named the Most Oustanding Player for the tournament.
The Green Knights won their third NCAA Division III national championship in five years, and became only the third program in tournament history to repeat as titlists, with a 4-1 win over Oswego State University at Herb Brooks Arena. The Green Knights (21-5-5) finished with a 14-1-1 roar down the stretch after a 7-4-4 start to the season.
"They had a couple of good opportunities early, but I made a couple of saves," said Jacobson, who came to St. Norbert as a four-sport letterman and all-state hockey performer at Janesville Parker High School and a junior standout for his hometown Janesville Jets of the North American Hockey League. "Then, we started rallying and turned things around."
Read the rest of Jacobson's remarkable story here.