Wild goalie Greg Lewis commits to NCAA Division I Clarkson
March 16, 2012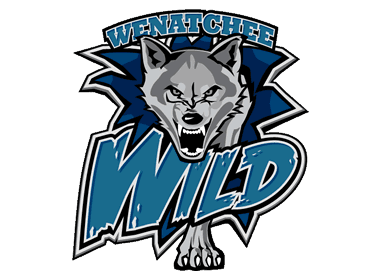 The Wenatchee Wild of the North American Hockey League (NAHL) have announced that goaltender Greg Lewis (Mars, Pa.) has decided the next chapter of his hockey career this week when he committed to NCAA Division I Clarkson University.

"It's definitely a weight off my shoulders," Lewis said of his commitment. "I'm looking forward to it, and now I'm just ready to concentrate on the end of the season and the playoffs."

Lewis' decision to commit to Clarkson was made with relative ease, he said.

"It's a good league that they play in (ECAC Hockey League), and it's a really nice school," he said. "It's pretty close to my home, and they have a really good coach."

Clarkson University is located in Potsdam, N.Y. The Golden Knights are coming off a 16-17-6 record this season under first-year head coach Casey Jones, who is a finalist for the conference's coach of the year award.

Lewis owns the second-best goals-against average (1.77) and the sixth-best save percentage (.925) in the NAHL. He set a personal- and team-best record of 180:51 consecutive minutes played without allowing a goal earlier this season and was the league's first star of the week on Oct. 31 after he made 51 saves and recorded a pair of shutout victories during a road trip in Alaska.

"We're really happy for Louie," said Wild head coach John Becanic. "For me, it really makes me feel good because Louie had other options of places to play [this season] … but he chose to come back here. It's nice that his loyalty has been rewarded with a scholarship with a really good hockey program."

The NAHL named Lewis the Brian's Goaltender of the Month for October. He recorded two shutouts in the month and allowed just four goals in four starts. He finished October with a goals-against average of 1.00 and a save percentage of .958. Lewis was also selected for the 2012 NAHL Top Prospects Tournament, where he made 31 saves on 34 shots for Team West.