NAHL alums Benedict, Ryan happy at Division I Niagara
March 15, 2012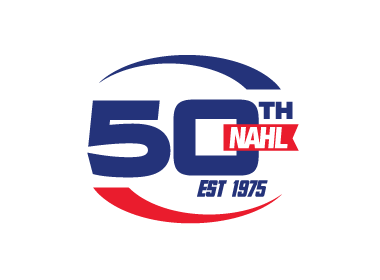 By: Michael J. Petro, The Sun
NAHL alums Kevin Ryan and Mike Benedict couldn't have found a better place to live out their ice hockey ambitions.
The two grew up in Eden with dreams of one day playing the sport at a Division I level in college. The former St. Francis High School prep team players are now living out those dreams as members of the Niagara University Purple Eagles, and the reality has been even better than the two first imagined.
Ryan, a second year defenseman with Niagara, and Benedict, in his freshman season with the university as a forward, will each get their first opportunity to play in the Atlantic Hockey Association's final four this weekend with a conference title and bid to the NCAA Tournament on the line.
The second-seeded Purple Eagles earned hard-fought wins over No. 7 Robert Morris, 3-0 in Game 1 and 2-1 in the second game with the winner scored with just 15 seconds remaining, to take the best-of-three AHA quarterfinals and advance to play third-seeded RIT on Friday (March 16) 7:35 p.m. at Blue Cross Arena in Rochester.
Not only are the two playing at an elite college level, but they've also been able to do so with a program that has established itself in just 15 seasons of playing the sport at the Division I level and offers infinite potential for the future. They're also only about 45 minutes from where they grew up in Eden, another nice perk after the two worked their way up the ranks of Juniors hockey by playing quite a long distance from home.
Ryan, more specifically, grew up hoping he would one day be a Purple Eagle. As he got older, he met Niagara players and watched as the program blossomed into a three-time College Hockey America Conference champion, earning bids to the NCAA Tournament in 2000, `04 and `08.
His road to Niagara was paved through playing the Topeka Roadrunners of the North American Hockey League over two seasons after his final year with St. Francis in 2008.
"It's almost surreal," said Ryan, the 21-year-old sophomore. "You work real hard your whole life and end up in a great place like this, a hometown place. I grew up wanting to be like the guys who played for Niagara. I was friends with guys who played and went to all of the Niagara camps and stuff. Now that all of the hard work is paying off, I'm with a bunch of brothers playing for Niagara and it's just awesome."
After playing for two years with St. Francis prep, the elite travel team at the private school in Athol Springs, Benedict played Juniors in 2009-10 and 2010-11, first with the Alexandria Blizzard and then Corpus Christi IceRays, both of the NAHL, before earning his way up to the college ranks.
"Growing up, my goal was to play Division I college hockey; it didn't matter where it was," said the 21-year-old Benedict. "When Niagara started recruiting me, it was basically the best of both worlds. I get to play hockey and it's far enough from home, where I basically have my own life here but at the same time, if I ever need anything my family is right there."
Both players have gone through and continue to experience a natural progression for a youngster in the game. The life of an aspiring hockey player is many times about patience through all off the travel, team changing and repeatedly having to prove one self.
Ryan was traded midway through his first season of juniors to Topeka, which back then threw him for a loop, but by the end of the season with the Roadrunners, he had secured himself an agreement to play hockey with Niagara. At the conclusion of his second and final season in Juniors, he was an all-division defenseman with Topeka after recording six goals and 29 assists in 58 games.
In his first season with Niagara, Ryan played in 33 of 35 games, putting up eight assists and recording 43 shots and 11 blocks as a contributing stay-at-home defenseman. Just a year later, the 6-foot-2, 190-pounder worked his way on to the top defensive pairing and is a big part of the power play unit. He's put up a goal and 12 assists, second on the team in defensive scoring, behind only junior defensive partner C.J. Chartrain (14 points).
Read the rest of the article here.