Former RoadRunner Schneider signs with NHL's Senators
March 14, 2012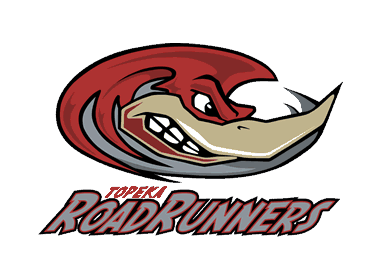 The Ottawa Senators of the National Hockey League (NHL) announced today the club has signed former Topeka RoadRunner and free-agent forward Cole Schneider to a two-year entry-level contract. Schneider will sign an amateur try-out agreement and report to the Binghamton Senators of the American Hockey League.
Schneider's collegiate season came to an end last Sunday when his University of Connecticut (UConn) Huskies fell 4-3 to Air Force in Game 3 of the best-of-three Atlantic Hockey Association quarter-finals.
Schneider scored twice in the game to improve his season total to 23 goals, establishing a new single-season record for goals by a UConn player. He also finished the year with 45 points to set a UConn single-season record and his 78 points after two seasons are more than any sophomore has recorded in UConn Division I history.
During his just-completed sophomore season, the 6-2, 185-pound native of Williamsville, N.Y., led the Huskies in scoring for the second consecutive campaign, recording 23 goals and 22 assists in 38 games. On March 13 he was named Atlantic Hockey Association Player of the Week after registering six points on three goals and three assists in last week's AHA Quarterfinal series at Air Force .
During his freshman season, Schneider also led the Huskies in scoring, tallying 13 goals and adding 20 assists for 33 points in 37 games. His points and assists established school records for a first-year player. Schneider was named to the AHA All-Rookie Team and won the Thomas Jacquard Award as the team's most valuable player.
Prior to enrolling at UConn, Schneider played one season with the Topeka RoadRunners of the North American Hockey League in 2009-10, finishing the season with 25 goals and 14 assists for 39 points in only 29 games. He played the 2008-09 season with the North American Hockey League's Mahoning Valley Phantoms, scoring 17 goals and adding 16 assists for 33 points in 42 games.