Billet families play big role for NAHL players in Odessa
March 12, 2012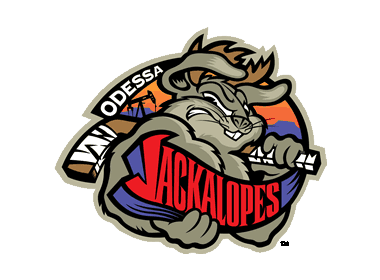 By: Sara Higgins, mywesttexas.com
Carol and George Moody had three sons on the Midland RockHounds baseball team's roster last season.
It might not be biologically true, but for the Moody family, there was little difference. Over the course of the season, the Moodys housed three players: first baseman Michael Spina, second baseman Jason Christian and, for a short time, outfielder Jermaine Mitchell. Though the players came and went as many do in Double-A baseball, they formed a bond with the family that continues to this day.
The MY Hounds Booster Club is calling on Midlanders to house players this season in the midst of a housing shortage across the city. The number of available houses at the end of February was 187, down from 245 at the end of 2011, according to the Multiple Listing Services. That figure is the lowest in the seven years of statistics available, representatives said. Though the franchise has an agreement with Weidner Properties in Midland, they are looking for families to open their homes to supplement the available apartments.
The Moody family had held season tickets in previous years, but usually gave them out to others. Not last year. Including their 18-year-old son Cross' baseball games, the two estimate Carol saw somewhere around 170 baseball games between February and September.
"This was just kind of a natural thing for us," Carol Moody said, remembering the late nights her son would talk baseball with Spina and Christian in the family's home. "We live and breathe baseball."
Catcher Mitch Canham and his wife, Marlis, stayed with Giles and Dee Kemps during his time with the RockHounds in 2011, and said the housing situation allowed him to avoid committing to a lease. Players are responsible for paying their own housing costs, said booster club president Stefanie Forgery, and homestays give them the chance to save money with free housing while playing minor league baseball. Players are in charge of providing their own meals in most homestay situations.
"Especially for us getting married and trying to take care of our home back where we live, it makes it very difficult to pay rent here, too," Canham said.
In addition to the financial benefit, players have a chance to connect with their surroundings more intimately by experiencing the town through the eyes of a native.
"A lot of times you never feel like you belong anywhere," Canham said. "It actually felt like we belonged in the city; otherwise, a lot of times you have no connection with what's going on around you."
The Odessa Jackalopes have employed the help of three Midland households this year in addition to nine in Odessa, but for a different reason than the Hounds; this is the organization's first season as part of the junior-level North American Hockey League. The move put an end to 14 years of professional hockey with salaried players in Odessa and brought in a new wave of amateur players looking to climb the ranks and gain college scholarships. Placing young players with host families is protocol in the NAHL, according to the team's director of community relations Kyle Rodgers, and players can range in age from 16-21. Players pay their families $300 per month to cover meals and utilities.
Read the rest of the story here.