Wenatchee team approved for 2008-09
May 13, 2008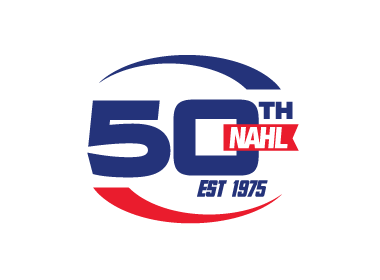 The North American Hockey League announced today that its Board of Governors has approved the membership application for a team in Wenatchee, Washington to begin play for the 2008-09 season.

"We couldn't be happier to welcome the Wenatchee community to the North American Hockey League," said NAHL commissioner Mark Frankenfeld. "The Wenatchee market is a great addition to our league as we continue to develop our footprint in the Pacific Northwest."

The team's ownership group is headed by Rocky Flynn and Bill Stewart.

A longtime Wenatchee resident and prominent businessman, Flynn has been actively involved in the local minor hockey program as a coach, board member and parent. His ties with the community and passion for the sport of hockey will provide the needed leadership for the new team.

Stewart, of Faribault, Minn., serves as president of his own company, Zephyr Bay Sports Partners LLC, which owns interests in minor league hockey, baseball and soccer teams, including the British Columbia Junior Hockey League's Burnaby Express, and a passive interest in the Milwaukee Mile racetrack.

The team will play its home games out of the brand-new state-of-the art 4,300-seat Greater Wenatchee Regional Events Center.

"We're excited for the opportunity to bring affordable, family entertainment to the Greater Wenatchee Regional Events Center," said Stewart.

The team will announce its head coach on Thursday, with ticket and sponsorship information released on Friday. The team's nickname will be announced on Monday.

The oldest and largest junior league in the United States, the North American Hockey League, a USA Hockey-sanctioned Tier II Junior A league boasting 18 teams from across the country, including the esteemed USA Hockey National Team Development Program, prides itself on the social maturity and skill development of student-athletes ages 16-20 with aspirations of advancing to collegiate and/or professional hockey.