Wildcats raise $30,000 in jersey auction
March 1, 2012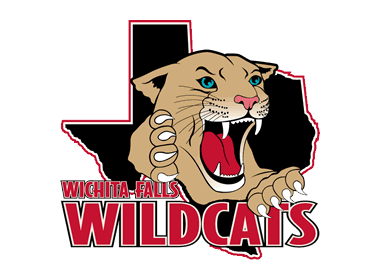 Every year, the Wichita Falls Wildcats wear special jerseys for a weekend, then auction them off to benefit Children's Miracle Network. Over ten years of jersey auctions with the Wildcats and their predecessors, the Wichita Falls Rustlers, the jersey auction has brought in nearly a half million dollars to help CMN.
The money raised goes to United Regional Health Care Systems in Wichita Falls, one of 170 CMN Hospitals around the country. Since 1983, CMN has raised over $4.3 billion dollars to help children in need of special hospital care. In the Wichita Falls area alone, over $9 million has been raised since 1988.
"The support of the community at this event has been remarkable," says Children's Miracle Network Specialist Suzanne Stone. "In the ten years that the Wildcats have been partners with Children's Miracle Network at United Regional, this event has raised $496,233."
This year, the Wildcats brought in $30,546 through the generosity of the fans and the work of the players. A number of jerseys sold for over $1,000, including that of head coach Paul Baxter. The jersey worn by the former NHL'er sold for $2,500.
"I'm very pleased with the response to the auction," said team owner Roy Davoult. "We were just barely shy of our half million dollar goal. It's a very good cause and we're proud to be a part of it."
In addition to jerseys, team-autographed items and three custom-made Wildcats blankets were sold. Each jersey came with a bonus item donated by a local merchant.