Bandits salvage split with Kalamazoo on Sunday
February 26, 2012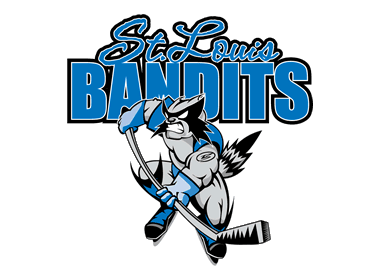 St. Louis 5 @ Kalamazoo 2 – Joe Kalisz had two goals and two assists to help the St. Louis Bandits to a come-from-behind 5-2 win over the Kalamazoo Jr. K-Wings, helping the Bandits earn a split of the weekend series.
The game began with Kalamazoo picking up where they left off from Saturday night's win. Taylor Burden scored less than five minutes into the game to give the K-Wings an early 1-0 lead. Christian George would make it a 2-0 lead for Kalamazoo midway through the 1st period. The only goal that Kalisz would not factor in would be the Bandits first goal, which came late in the 1st period on the power play as Greg Johnson lit the lamp to make it 2-1 at the end of the 1st period.
The rest of the game was all Bandits and Kalisz. After Kalamazoo outshot the Bandits 12-10 in the 1st period, St. Louis tipped the scales the other way with a 22-12 shots advantage the remainder of the game. Joe Birmingham tied the game at 2-2 early in the 2nd period on the power play.
Ryan Stouffer gave St. Louis the lead for good just three minutes later, as Kalisz picked up his second assist of the night. In the 3rd period, Kalisz scored both of his goals to put the game in the books for the Bandits. His first goal made it 4-2 with assists to Stouffer and Brett Bauza. His second goal was an empty-netter and unassisted.
Tyler Green picked up the win in relief of starting goaltender Spencer Viele, while Ken MacLean took the loss making 27 saves. The win helped the Bandits get to within three points of 1st place Janesville, which includes two games in hand on the Jets. Kalamazoo holds a firm grip on 2nd place in the North Division, 10 points ahead of 3rd place Traverse City, but 10 points behind 1st place Port Huron.