Lemirande brothers on collision course this weekend
February 24, 2012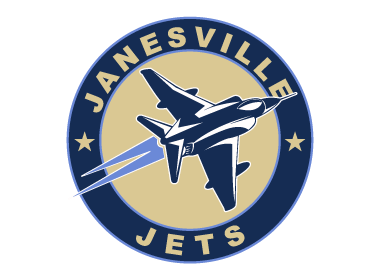 By Tom Miller, Janesville Gazette
Brothers Logan and Conor Lemirande might run into each other Friday and Saturday. If they do, it might be in a corner of the Janesville Ice Arena rink at 20 or 30 mph. The "boom" of the boards could mean, "Hello, bro."
The Lemirandes are big boys. Logan, the oldest at 21, is a 6-foot-5, 225-pound forward on the Port Huron Fighting Falcons. Conor, 18, is a 6-4, 220-pound forward on the Janesville Jets.
The two first-place teams get together for a two-game NAHL series at the Ice Arena on Friday and Saturday nights, and the brothers could share some shifts. The sons of Janesville residents Jeff and Anne Lemirande saw each other earlier this month. The teams played Feb. 3-4 in Port Huron; each team won once.
Janesville enters Friday's game in first place in the Midwest Division with a 33-12-3 record and 69 points, three points ahead of second-place St. Louis.
Port Huron comes to town with a 34-14-3 record and 71 points, which puts the Fighting Falcons in first place of the North Division, 10 points ahead of Kalamazoo.
That just adds to the weekend series, which carries special importance to the Lemirandes. For Logan, it is a trip home. "I have had these dates memorized since the start of the season," he said. Due to their age difference, the brothers never played with or against each other in organized leagues.
That made the first game in Port Huron something to remember, especially for Conor. "The cool thing was to play against my brother," Conor said. "We just played the game we normally play." At one point before a face-off, the Lemirandes ended up next to each other. "I think he hit me one time," Conor said. "It wasn't anything."
Logan admitted he kept his eye on Conor from the bench whenever his younger brother was on the ice. "It was very weird," he said. "As the game went on, you start to work through it."
Jeff also got a special thrill watching the games. "You can't explain the feeling you have watching your sons play," he said.
Click here to read the rest of the story.