Tornado alum Bishop gets call to NHL's St. Louis Blues
February 18, 2012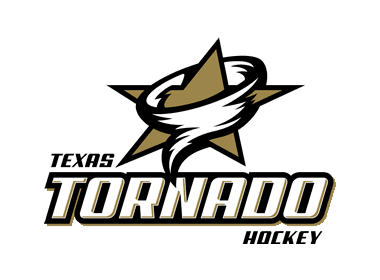 St. Louis Blues Executive Vice President and General Manager Doug Armstrong announced Saturday the club has recalled former Texas Tornado and North American Hockey League (NAHL) goaltender Ben Bishop from the Blues' American Hockey League (AHL) affiliate, Peoria Rivermen. Bishop will back up Brian Elliott as Jaroslav Halak battles the flu.
Bishop, 25, has appeared in 36 with Peoria this season and leads all AHL goaltenders with a .929 save percentage and six shutouts while his 23 wins (23-13-0) is tied for first and his 2.25 goals against average is fourth best. The 6'7, 215-pound goaltender was recently named MVP of the 2012 AHL All-Star Game.
A native of St. Louis, Bishop was originally drafted by the Blues in the third round, 85th overall, in the 2005 NHL Entry Draft following his lone season with the Tornado, in which he led the team to the third of their four Robertson Cup titles.
Bishop finds himself in an interesting situation this year with the Blues. After Brian Elliott was signed to his two year, $3.6 million contract, the writing was pretty clearly on the wall: Bishop wasn't going to get his chance in St. Louis, and more than likely would be shopped around at the trade deadline. The AHL all-star MVP goaltender is more than ready for a shot at the NHL level, but unless something happens long-term to Jaroslav Halak or Elliott, his big chance in the big leagues will come with a different organization.
Bishop has been realistic about his situation, telling Post-Dispatch reporter Jeremy Rutherford that he understood the team's decision: "My situation, I'm playing well (in Peoria), so I've just got to keep it up and focus on my team down here. There's obviously some writing on the wall, but at the same time, you never know what can happen."
Bishop is just 25 years old, and that makes him an attractive option for teams that have been struggling to find consistency in net. He'll join the Blues as Elliott's back-up at least for Saturday afternoon's game against the Minnesota Wild, as Halak has the flu. Bishop will be a Unrestricted Free Agent at the end of this season if he doesn't play 30 or more minutes in 17 games this season. Basically, it may be better to trade him than to let him walk, despite the huge impact it might have on the Peoria Rivermen's season.
NHL teams that could use him (but have not been linked to Bishop or the Blues) could be the New Jersey Devils (Martin Brodeur and Johan Hedberg aren't spring chickens) or the Tampa Bay Lightning. Their goaltender tandem of Mathieu Garon and Dwayne Roloson has been a huge reason the squad more than likely won't be qualifying for the playoffs this season.