Jets, NAHL alums rack up awards in NCHA
February 17, 2012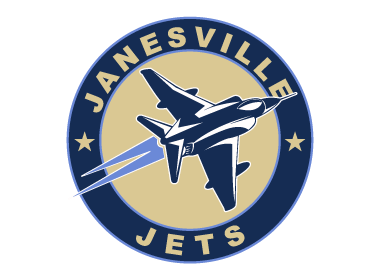 Three former Janesville Jets hockey players - David Jacobson, Jordan Tredinnick and Pat Dalbec - were honored Thursday by the Northern Collegiate Hockey Association (NCHA) for their outstanding play during the 2011-12 season.
David Jacobson, the former Janesville Bluebirds high school star and former Janesville Jets North American Hockey League (NAHL) goaltending stalwart, was named to the 2012 All-NCHA Team. Jacobson was the only freshman receiving that honor. Jacobson played in the NAHL Top Prospects Tournament twice last season in Boston and in Ann Arbor.
Playing for St. Norbert College in De Pere, WI, Jacobson has a record of 13-2-3 to date through their last game on February 10th, a goals against average of 1.82, and a save percentage of .925. St. Norbert next plays on Feb. 25th in the NCHA semifinals.
Jacobson was also named to the 2012 All-Rookie Team, along with former Jets defenseman Jordan Tredinnick, who currently plays for UW-Stout.
Former Jets forward Pat Dalbec, a sophomore at UW-Superior, was named to the All-NCHA Honorable Mention Team. Tredinnick also received the All-NCHA Honorable Mention recognition.
In addition, several more NAHL alums earned NCHA honors. The all-rookie team was dominated by former NAHL players. Out of the seven players named to the all-rookie team, five played in the NAHL last season, including: Jacobson (Janesville Jets), George Malliaras (Texas Tornado), Tredinnick (Janesville Jets), Andy Singerhouse (Owatonna Express) and Ross Anderson (Springfield Jr. Blues).
For a complete release on the NCHA awards, click here.