Ironmen players visit local hospital
February 15, 2012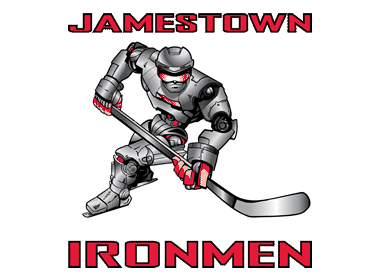 The Jamestown Ironmen paid a visit to WCA Hospital early Wednesday afternoon, delivering roses to patients and employees of the hospital. Being the day after the Valentine's holiday, the players aimed to spread some joy and smiles to those at WCA.
"It is always great to make someone happy," said Ironmen forward, Anthony Coles. "It's an awesome feeling when you have the ability to make somebody smile."
The team's hospital visit comes less than two weeks after the "Pink the Rink" event at the Jamestown Savings Bank Arena. At this event, the Ironmen auctioned off jerseys and merchandise to help raise funds to support WCA's Link's Charity and the fight against breast cancer.
The Ironmen of the North American Hockey League have been hitting the ice hard all week in preparation for a pair of home games against the Janesville Jets this Friday and Saturday. Jamestown sits seven points back from the Michigan Warriors and the final North Division playoff spot. The Ironmen have 16 games remaining on the schedule with three games in hand on Michigan.