Austin Bruins present check from Paint the Rink Pink
February 13, 2012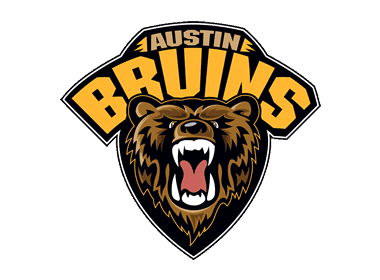 By Matt Peterson, Austin Daily Herald
The Hormel Institute received a pleasant surprise Friday morning during a check passing in which the Austin Bruins awarded funds from last Saturday's Paint the Rink Pink fundraiser.
While preliminary totals showed that the Bruins raised roughly $31,000 for The Institute's breast cancer research, the final count was much more. The Bruins raised $33,595, and other sales from Hormel Institute promotional items and random donations brought the official total to $38,124 — $16,000 more than last year's total.
Bruins Owner Craig Patrick isn't quite sure why the total was so much more, but he has a hunch.
"People can see something good for what it is," he said. "The Hormel Institute is attempting to do — and is achieving — one of the hardest things anybody has ever had to do, and that is to cure cancer."
Patrick mentioned that jersey sales alone were the major contributor in the fundraiser. This year, players gave extra effort to sell their jerseys, with dances and gestures to pump up the bidders.
"I don't know how much more jerseys can sell for," Patrick said.
Read the rest of the story here.