Bandits to host 2008 Robertson Cup Championship
August 8, 2007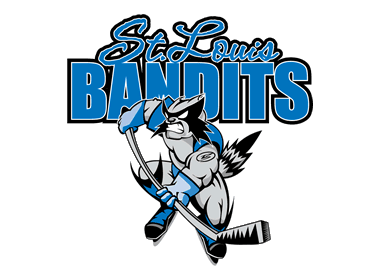 The North American Hockey League announced today that the St. Louis Bandits will host the 2008 Robertson Cup Championship.
The Robertson Cup crowns the NAHL's playoff champion, USA Hockey's Tier II Junior A national champion.
"We're looking forward to bringing our league championship to St. Louis," said NAHL commissioner Mark Frankenfeld. "The Bandits have proven to be outstanding members of the NAHL, both on and off the ice, and we have no question they will host a tournament to remember."
The Bandits won this year's Robertson Cup, which was hosted by the Fairbanks Ice Dogs.
"We had the opportunity to be a part of the first-class event Fairbanks put on back in May and we're looking to do the same in St. Louis," said Bandits coach-GM Jon Cooper. "The entire community is already getting behind the tournament and everyone in attendance can count on a lot of fun and entertainment throughout the entire week."
The oldest junior hockey trophy in the United States, the Robertson Cup is named in honor of Chuck Robertson, a pioneer of junior hockey in the NAHL and youth hockey in the state of Michigan. Chuck Robertson was the owner of the Paddock Pools Saints when they won a record seven straight NAHL championships from 1976-83.
Further details on the event will be release in the coming months.
For more information on the Robertson Cup Championship, visit robertsoncup.com.